Get Fit for Summer: Tough Training Regime Leaves Jamie Lewis Punch-Drunk
IBTimes UK blogger thought the aches and pains of his first training session could not be beaten. How wrong he was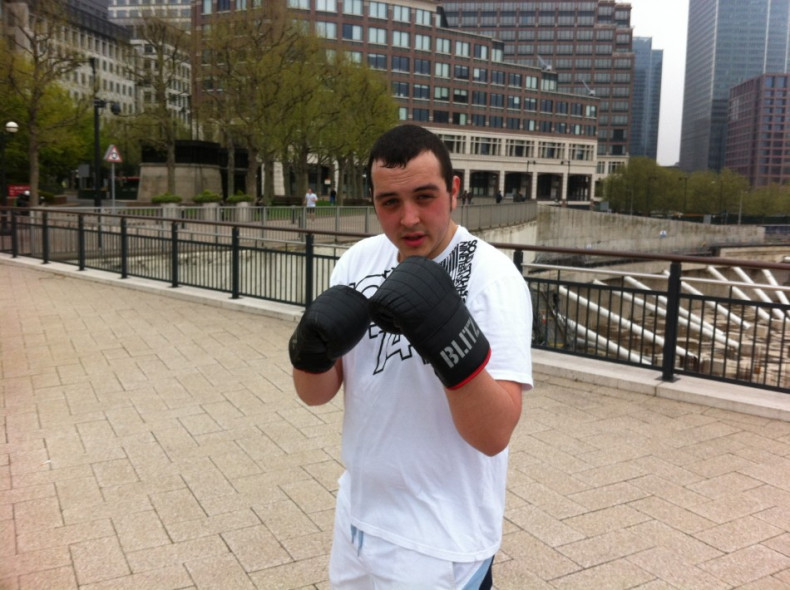 Remember my last blog, where I said I ached?
Each day since then I've said: "I never thought I could ache any more than I do right now." How wrong I was.
Since my 3.69 mile run last week, I've been doing sit-ups, push-ups and punched my trainer more times than I can count... We've done a lot of Thai boxing.
Thai boxing, in a training sense, is essentially punching pads attached to the limbs of a man who is telling you to punch harder. I imagine it's like fighting a sadomasochist.
And when you're asked to punch him 100 times without stopping as a warm-up, you know you're in for a tough session!
The latest session brought its own drama. Walking briskly, a pain in my calf emerged which left me limping ever so slightly.
On arrival, Drew, my always upbeat trainer, inspected my leg and had me do some small exercises before saying that I couldn't train. I was bitterly disappointed.
It was, for me, that moment that happens during any Blue Peter challenge where the sad music comes on half ay through and there's a moment that looks like they won't make it.
Instead, we had a nutrition lesson, where Drew showed me what I should be eating, what my protein sizes should be. This would have been awesome had all the salads not been lined up next to large stuffed crust pizzas and curries for one - I had to stop my eyes from lustily laying themselves upon the mega-calorific treats,
It was then that I came to the realisation that I was required to eat soup-based dinners of an evening and all of a sudden I felt like Homer in the classic Simpsons' episode where he gets his jaw wired shut.
I'll also admit to a few too many beers and a couple of crafty fags over the weekend. Yes, that's bad, I know, but it's an improvement. Going from nearly 20 a day to nothing is tough but I'm getting there.
This week will see me attempt a two-mile run in preparation for my 10k run on 23 May along with a series of exhausting Thai boxing sessions.
I like Drew, but he don't 'alf make me work hard.