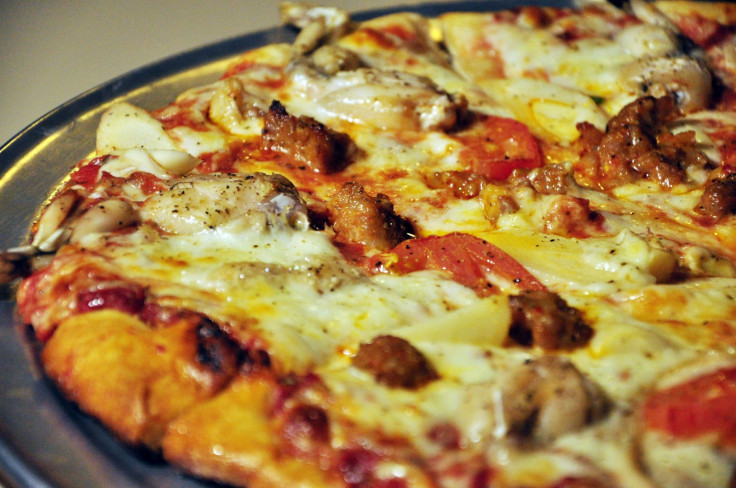 Pizza and ready meals could all count as one of your five-a-day target for fruit and vegetables under plans being considered by the Department of Health.
It is debating whether to allow composite foods – groups that contain at least one portion of fruit or veg such as pizza, soup and ready meals – to be included in the government's five-a-day logo.
As part of the consideration, Public Health England (PHE) assessed nearly 340 products that belong in the composition food group, including ham and pineapple pizza, baked beans and sausages and Indian, Italian and Chinese ready meals, and found that 127 of them contained at least one portion of fruit or veg without while still meeting the government's target on salt levels.
The government is now debating whether composition foods should be included in the five-a-day logo, despite the fact one in four composite foods having an "amber" warning that indicates they are only fine to eat "most of the time".
Data from the National Diet and Nutrition Survey (NDNS) showed only around 30% of adults and 41% of older adults met the five-a-day recommendation, with the number even lower for teenage girls (7%) and teenage boys (10%).
The suggestion of including composition foods as part of the five-a-day scheme has been met with criticism by nutritionist groups.
Professor Judith Buttriss, director general of the British Nutrition Foundation, told the Grocer Magazine: "If the framework for the five-a-day target is set so high it excludes virtually everything then that's not going to realistically help in getting more people to the target."
Kawther Hashem, from Action on Sugar, added: "The government should not allow manufacturers to place the five-a-day logo on foods that are high in fat, salt and sugar. It would be extremely misleading for consumers.
"Retailers should be making it easier for consumers to eat whole fruit and vegetables through in-store promotions not by adding more logos to packaging."