More than two months' worth of rain fell in two hours on New York's Long Island on Wednesday, causing flash flooding and swamping cars on roads that were turned into rivers during the morning rush hour.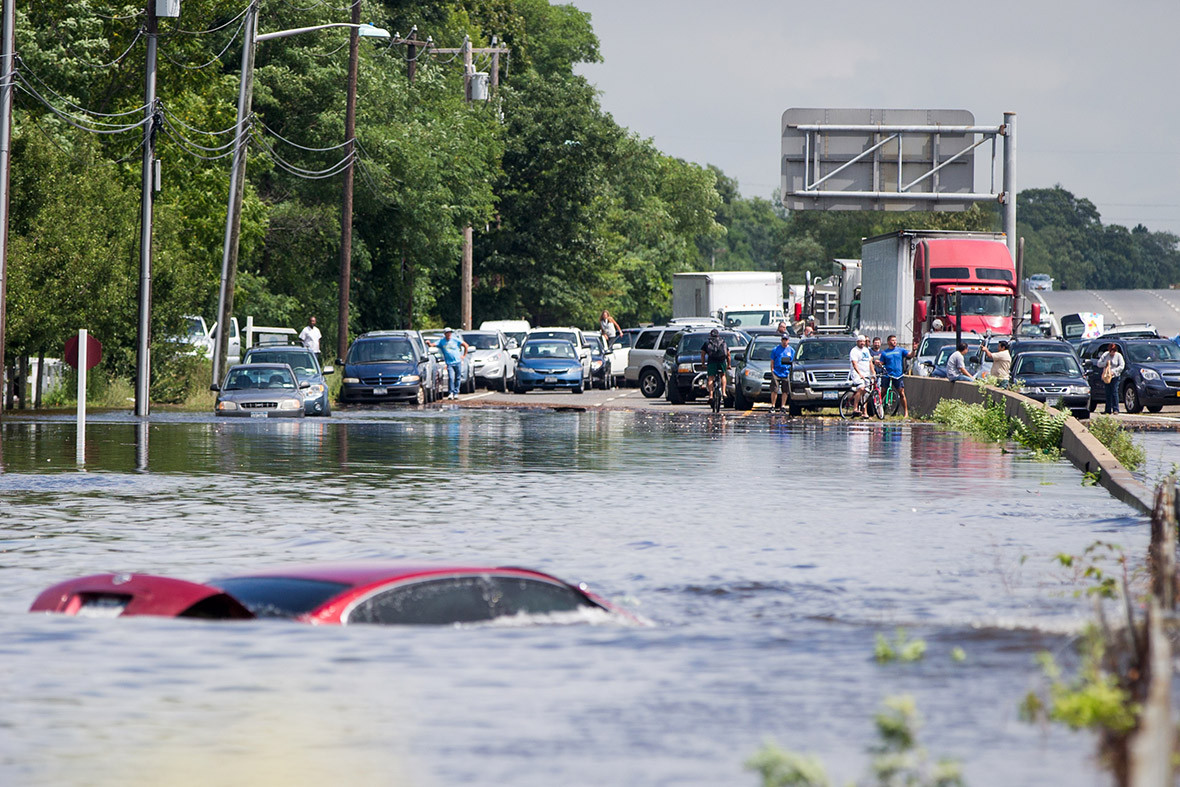 Roads throughout the area were shut down during the busy morning commute after emergency workers had to rescue drivers who were stranded by high water.
The southern New Jersey town of Millville recorded its second-highest rainfall total ever – nine inches (22 cm). As much as five feet (1.5 m) of water backed up into city streets, causing several houses to collapse, according to the Red Cross.