Considering how speedy the titular character can be, Warner Bros is sure taking its time when it comes to hiring a director for upcoming superhero movie The Flash. Last month, a rumour that claimed Robert Zemeckis was "in talks" to helm the Ezra Miller-led movie was quickly shut down, but now, it seems like the Forrest Gump film-maker is in the running after all and he's not the only big name on the shortlist...
According to The Wrap, Zemeckis is "the front runner" to direct the DC film, but he faces competition from comic book aficionado Matthew Vaughn (Kingsman, X-Men: First Class), says Variety. Having previously directed (and co-written) all three outings in the Back To The Future franchise, Zemeckis is no stranger to the concept of time travel and alternate timelines – things that Barry Allen aka The Flash likes to dabble in and tinker with on the odd occasion – which is perhaps why the studio is backing him for the job.
Additionally, Variety goes on to explain how, while the studio seems keen on Vaughn showcasing his flair for both action and comedy in the film, the busy British film-maker is set on making a third film in his well-loved spy franchise if sequel Kingsman: The Golden Circle does well at the box office later this year. "He may have also been using the project as leverage to get the green light from Fox on another [movie] in the Kingsman franchise," it continues.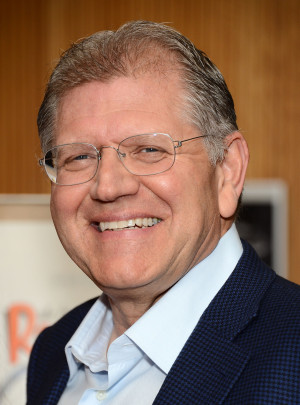 And if it's not exciting enough, to have those accomplished directors linked to the Scarlet Speedster's standalone film, The Hollywood Reporter has also thrown Sam Raimi's name into the mix. Having helmed Columbia Pictures' Spider-Man trilogy starring Tobey Maguire, he's a bit of a dab-hand at superhero movies too.
Either way, it seems like Warner Bros needs to get someone on board fast. Back in November, The Flash movie hit a major bump in the road in terms of production when director Rick Famuyiwa departed the project, making him the second film-maker after Seth Grahame-Smith to have stepped down. As a consequence, The Flash's release date was pushed back from March 2018 to an undisclosed month in 2020.
In January, the studio tapped King Arthur: Legend Of The Sword scribe Joby Harold to do a page-one rewrite to the existing script. (Oh, the irony of The Flash being the slowest Batman v Superman: Dawn of Justice spin-off to reach cinemas is certainly not lost on fans of the character!)
Either way, Miller will next be seen as Barry Allen in Justice League from 17 November alongside Ray Fisher, Gal Gadot, Jason Momoa, Henry Cavill and Ben Affleck. Gadot's Wonder Woman is scheduled for UK release on 1 June while Momoa's Aquaman will reach big screens on 21 December 2018.