Google will begin automatically disabling Adobe Flash in its Chrome browser as the company looks to phase out support for the plugin in favour of HTML5. By the end of 2016, Chrome will automatically block Flash from its browser, with the exception of a just handful of websites.
While Chrome will still come bundled with Flash Player, users will have to turn on the plugin manually if they wish to run it on a web page. Instead, the Chrome browser will automatically run HTML5 plugins if they are detected on a website, which Google said provided a better in-browser media experience in addition to being faster and less power-hungry than Flash. If a website is completely reliant on Flash, a prompt will appear at the top of the page that will give users the option of switching it on for that website.
Flash in the pan
In the past Adobe Flash has been used to provide rich multimedia content in web browsers, however the technology has since proved itself highly susceptible to cyberattacks. Microsoft announced earlier this month that it would end support in future updates to its Edge browser, while Mozilla has been automatically disabling the Flash plugin in Firefox since 2015.
Google has drawn up a whitelist of ten websites that will temporarily be exempt from the changes, due to their heavy reliance on Adobe Flash. These include popular sites like YouTube, Facebook, Amazon, Twitch and Yahoo. However, Google added this would be a short-term arrangement only — the whitelist will expire after a year and will be periodically revisited during that time, to remove websites that no longer warrant exemption.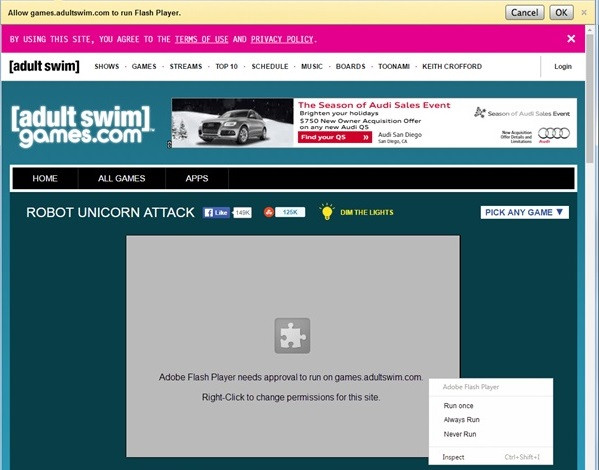 Meanwhile, Chrome's enterprise customers will been given additional controls allowing them to set the default media experience for their customers, including the option of switching off Flash altogether.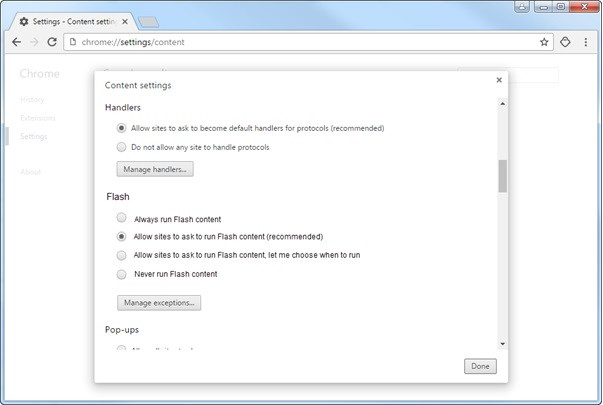 A proposal outlining the changes read: "While Flash historically has been critical for rich media on the web, today in many cases HTML5 provides a more integrated media experience with faster load times and lower power consumption.
"This change reflects the maturity of HTML5 and its ability to deliver an excellent user experience. We will continue to work closely with Adobe and other browser vendors to keep moving the web platform forward, in particular paying close attention to web gaming."