Amazon Video Direct: Could new video streaming service be a YouTube killer?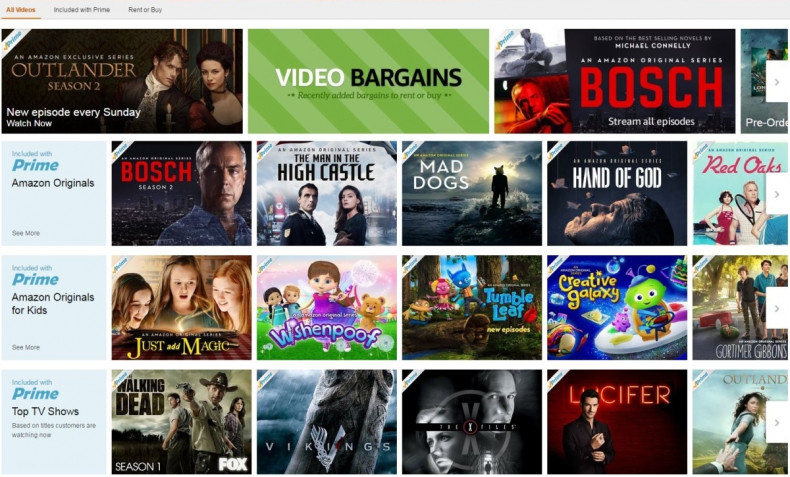 Amazon has taken a bold step into YouTube's territory after launching a new platform for user-created content. The new service, named Amazon Video Direct (AVD), allows filmmakers to upload their productions to Amazon's video streaming service, where they will be made available to view alongside professional films and TV shows.
Much like YouTube, video creators who put their content on Amazon Video Direct will earn money through royalties. They can do this through a choice of four distribution models: making their videos free of charge to Amazon Prime members; as an add-on subscription through Amazon's Streaming Partners Program; offered to buy or rent at a one-off price or made available to all Amazon Video customers via an ad-supported model.
The service is available in the UK, United States, Germany, Austria and Japan, with Condé Nast, The Guardian, Mashable and Mattel counting themselves amongst Amazon's launch partners.
Royalties will be paid to content creators every 90 days. Partners who offer their videos for free with ads will receive 55% of advertising revenue, while those who make their videos available to buy or rent or as an add-on subscription will receive 50% of monthly net revenues.
If partners choose to make their videos available as part of Prime Video, Amazon will pay 15 cents (10p) for every hour streamed for creators in the US, or six cents (4p) in the UK and other regions.
Amazon Video Direct enters an increasingly crowded market. While it doesn't offer the same free-for-all appeal as YouTube, it will be vying for space with Google's professional video service, YouTube Red, as well as new entrants, like Fullscreen.
One way the company is looking to tempt content creators into its corner is with its AVD Stars programme, a rewards initiative for top-performing video creators. Each month, the company will split a bonus pot of $1m (£700,000) between users whose videos appear in the top 100 video list on AVD.
Jim Freeman, vice president of Amazon Video, said: "It's an amazing time to be a content creator. There are more options for distribution than ever before and with Amazon Video Direct, for the first time, there's a self-service option for video providers to get their content into a premium streaming subscription service.
"We're excited to make it even easier for content creators to find an audience, and for that audience to find great content."