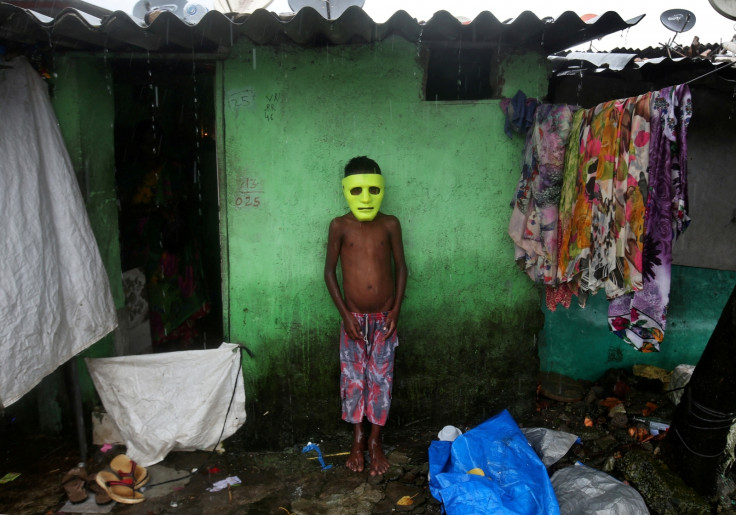 Flights from India's financial capital Mumbai have been halted because of the heavy rains that have caused floods across the city on Tuesday, 29 August.
The rains, the heaviest to hit the coastal city since the 2005 floods that killed hundreds, have been lashing Mumbai from Monday evening. Meteorological officials have predicted the rains to continue at least until Wednesday, 30 August.
Roads across the city have been flooded and local train services, the city's lifeline, have been disrupted. Some long-distance trains have also been cancelled. Television reports said flight services have been suspended because of the weather conditions and that dozens of passenger planes have either been diverted or delayed badly.
"The operations have been suspended due to low visibility. " said a spokesperson for the Chhatrapati International Airport in Mumbai.
Boats have been deployed in some areas to rescue stranded people, television reports said. A team of the National Disaster Response Force has been rushed to the city to help with the rescue work. Schools and colleges across the city have been given a holiday, and the government has advised people to stay indoors. Both state-run offices and private businesses have allowed employees to leave early from work but most roads are seeing massive traffic snarls.
The city received 200mm of rain within four hours on Tuesday. The high tide in the evening has added to the flooding, by preventing the rain water from flowing out into the sea from the low-lying areas in the city. The KEM hospital, run by the local municipal authority, is in knee-deep water.
Many parts of the city, which get regularly flooded during the monsoon season, are already under waist-deep water. Southern Mumbai has witnessed heavy downpours throughout Monday, disrupting normal life.
"Heavy rains and the strong winds have drastically reduced visibility to very low levels leading to diversions and go-arounds even though the main runway is open," earlier a source from the Chhatrapati International Airport in Mumbai told the Press Trust of India before the services were fully suspended.
Mumbai police have asked the public to dial the police helpline 100 for any emergency or traffic assistance. In one of the many advisory tweets, the Mumbai police wrote: "If water on roads is heading up to the level of your tires, please abandon the car. Being on your feet may be uncomfortable but safer."