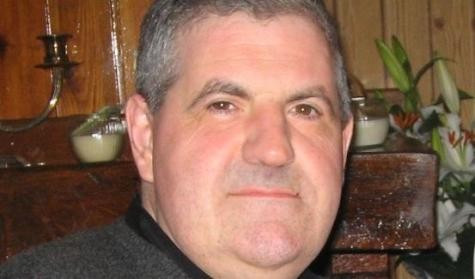 Gianluca Casseri, the 50-year old gunman who shot dead two Senegalese street-vendor in Florence, was described as a solitary, depressed man by friends who belonged to far-right Casa Pound movement.
Expert of right-wing European culture and passionate about fantasy and conspiracy books, the middle-aged man published many articles on the Germanic folklore, before founding literary magazine La Soglia or The Threshold in 2001. Issues included monographic volumes about Conan, Dracula, Tolkien, Lovecraft and other fantasy authors.
His favourite authors were Ezra Pound, Friedrich Nietzsche and Julius Evola. In 2010 he wrote along with Enrico Rulli Le chiavi del caos or The key of chaos, described as "a kind of alchemical play in the magic Prague of Emperor Rudolf II".
Initial reports suggest that he belonged to Casa Pound movement.
Named after the American Fascist poet Ezra Pound, Casa Pound is a neo-fascist movement born in Rome in 2003, when it squatted a state-owned building in the central neighbourhood of Esquilino. It soon developed as a national organisation and then proceeded to branch out into numerous cities in the country.
Florence Shooting: Two Africans Killed by Far-Right Extremist
Witnesses saw the gunman arriving in a car and opening fire against three Senegalese people, who were selling clothes in the square. A man survived the incident and was taken to hospital in the Tuscan city, where his condition was described as serious.
Passers-by attempted to intervene in the shooting without success. A report by ANSA news agency quoted a newspaper seller saying he tried to block the man but was told: "Get out of the way, or I'll bump you off next." The gun was said to be a .357 Magnum pistol.
As news of the shooting spread, members of the Senegalese community rushed to the scene, with some of them shouting angrily at the crowd. "Shame on you, racist," they cried.
"I heard the shots, but I thought they were fireworks," one market trader told the daily La Repubblica. "When I turned, I saw three men on the ground covered in blood."
Another trader said: "There are often young Senegalese who sell the usual merchandise. They do not bother anyone."