Chelsea winger Florent Malouda has begun talks over a move to Santos, the Brazilian club have claimed.
The Frenchman has a year to run on his current contract at Chelsea, but after the signings of Marko Marin and Eden Hazard, Malouda's opportunities could be severely limited.
And he could be handed a route out of the Premier League, with Santos claiming they have had talks with over a potential move.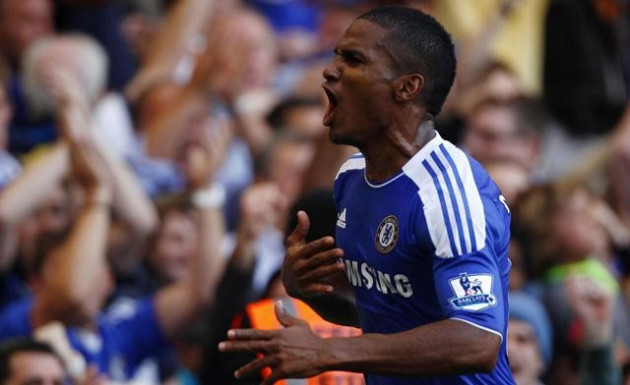 "We have only had informal talks," vice-president Odilio Rodrigues told Lancenet.
After finishing as the club's top scorer in the 2010/11 season, Malouda made 21 starts in all competitions last term, with just 11 coming in the Premier League.
The 32 year old regularly played second fiddle to the likes of Juan Mata, Daniel Sturridge and Salomon Kalou in the wide areas for Chelsea, while he was sporadically employed in the centre of midfield.
He played a part in France's Euro 2012 squad, starting two games, including the opening match against England, amid a torrid campaign for Laurent Blanc's side.
Malouda did play a part during extra time of Chelsea's penalty shoot-out win over Bayern Munich, his fifth major medal during his time with the club.
In April Malouda said he was likely to stay with The Blues until the end of his contact in 2013.
"I have one more year, I think, to go at the end of my contract, so I can decide my future without the club setting conditions," Malouda told RMC.
Meanwhile, reports of FC Porto striker Hulk becoming the latest signing at Stamford Bridge have been quashed by the Brazilian international.
The 25 year old had spoken up the possibility of leaving the Portuguese club this summer, but now says claims that he will move to the Premier League are wide of the mark.
"I have done nothing with Chelsea or any other club," Hulk told Lancenet.
"I have four more years on my contract with Porto and I'm focusing on the national team
"I haven't talked to anyone. As everyone knows, I don't follow negotiations closely as that will make me lose my focus. I let my agent deal with that stuff."