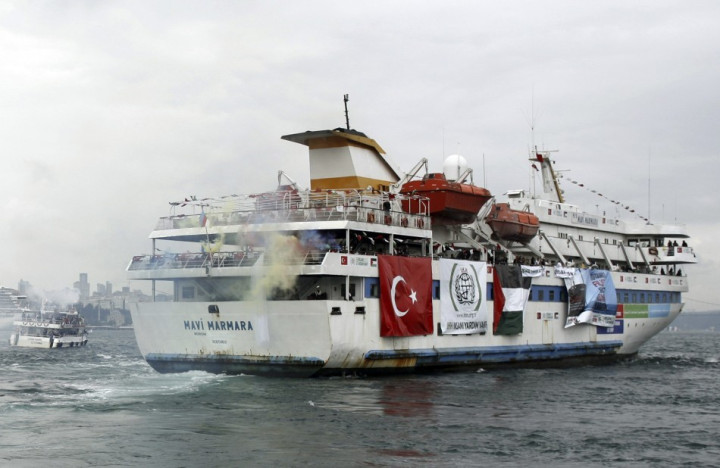 A Turkish victim of the deadly 2010 Israeli raid on the Mavi Marmara flotilla will donate his compensation from Israel to Gaza-ruler Hamas Islamist group and the Islamic Jihad.
Activist Mehmet Tunc said he would not touch even "one Turkish Lira" of the compensation pledged by Israel's Prime Minister Benjamin Netanyahu to Turkey and would instead give it to the two Palestinian organisations.
He said that nine of his friends were "martyred" when Israeli commandos raided the flotilla, which was carrying humanitarian aid to Gaza in breach of an embargo. The raid was "against international law", said Tunc.
His lawyer, Abdullah Demirel, said that Israel's decision to apologise for the incident was a "huge development". The Turkish foreign ministry had informed the protagonists that compensation would be paid. Netanyahu formally apologised to Turkey's prime minister Recep Tayyip Erdogan in a telephone conversation brokered by US president Barack Obama to draw a line under the diplomatic fracture that resulted from the incident.
The families of the nine peace activists killed by IDF forces have not decided whether to accept the compensation offered by Israel. Acceptance would mean the withdrawal of lawsuits against Israel, said Turkey's deputy prime minister Bulent Arinc.
"The core of the issue is the apology and lifting of the embargo [on the Gaza Strip]," said Arinc. "The government's work on compensation would be right for them as well."