UK Food Price Inflation Slows to Two Year Low in July - BRC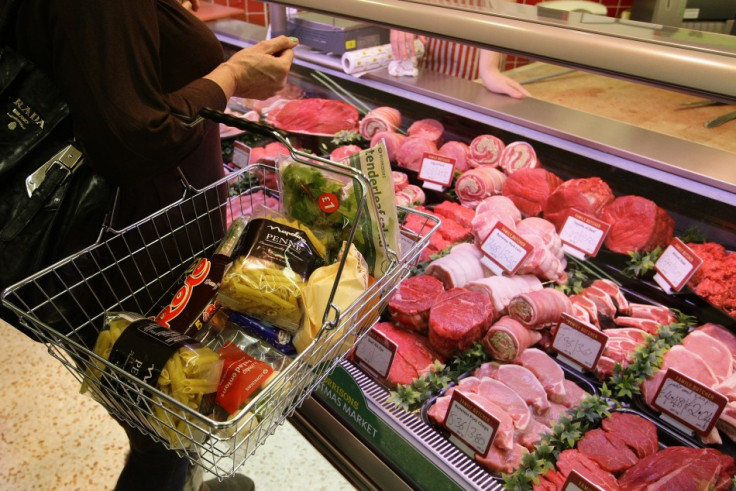 Food price inflation in the UK fell slowed to a two-year low in July, easing the pressure on household finances which have been squeezed by a high cost living and stagnant wage growth, according to the latest shop prices index from the British Retail Consortium (BRC).
Heavy discounting and promotions by embattled retailers, struggling to lure in recession-conscious consumers, has helped drive down shop prices as the British economic downturn sharpens. Falling commodity and oil prices have also helped calm inflation.
"A two-year low for food inflation is good news for hard-pressed households still suffering falls in disposable incomes. Lower shop price inflation is helping to narrow the gap between living costs and wage increases," Stephen Robertson, BRC director general, said.
July food price inflation fell to 3.1 percent, down from June's 3.5 percent.
Robertson warned that this price relief for households may not last.
"Poor harvests, especially of corn and wheat in the USA, are creating a build-up of inflationary pressure. Animal feed has risen sharply in recent months and is likely to affect prices for things like meat, poultry and eggs," he said.
Wheat prices have risen 23.9 percent in the last three months, said the BRC report, with corn, cocoa, and soybean prices also soaring.
Food and beverage price inflation fell 0.1 percent on the month in June according to latest official inflation data from the Office for National Statistics (ONS).
Overall inflation slowed sharply to 2.4 percent, falling closer to the government's 2 percent target for the Bank of England.
Turbulent commodity prices, particularly food and oil, complicate the Bank's efforts in bringing inflation down.
UK inflation peaked at 5.2 percent in September 2011.
ONS data also shows wage growth of just 1.4 percent in the three months to April, as it continues to be outstripped by inflation.
BRC's report said the overall shop price index, gleaned from the prices of 500 commonly bought high street products, fell to 1 percent in July, down 0.1 percent on the month.
This was driven largely by sharp declines in furniture and floorcovering prices, as well as the falling cost of clothing and health and beauty goods.
© Copyright IBTimes 2023. All rights reserved.