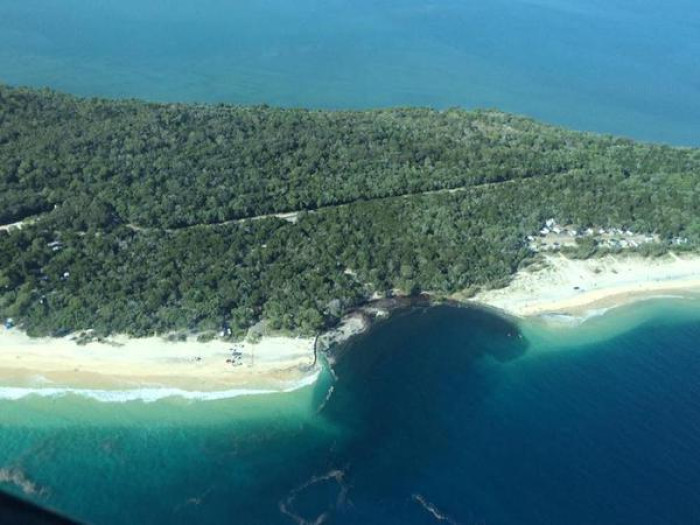 A sinkhole the size of a football pitch swallowed up tents, vehicles and a mobile home at a campsite in Queensland, Australia, forcing campers to run for their lives. The sinkhole, 450ft (140m) wide and 9ft (2.7m) deep, opened up in just minutes on the shore of the Pacific at Inskip Point, near Rainbow Beach, on Saturday night (26 September).
Sky News Australia reported that as many as 300 campers were evacuated, most after being warned by a camper who ran through the site screaming at around 11pm local time (2pm BST). One camper, Melanie Wotherspoon, wrote on Facebook: "I can't believe we made it out. I thought we were goners for sure. It was truly scary how fast it came into our campsite and swallowed it all up."
Police and rescue teams searched the area, near Fraser Island, but there have been no reports of any casualties. Campers have been warned not to return to the site as there are fears the sinkhole could get bigger. Local media are reporting a number of minor earthquakes in the area in recent weeks, though geoscientists don't believe the two occurrences are linked.
Another camper, Darren Chilton said: "The water was way back there around 10 or 15 metres away. You think you're alright and then there's suddenly water in your back yard. Then there was just mayhem with people trying to get stuff out."
Chilton continued: "We got woken up and they told us to get out and have a look so we got out and got the car and the boat out and slept on the road last night. We came back in and the tent was still there luckily, but next door lost their camper, it's in the water."