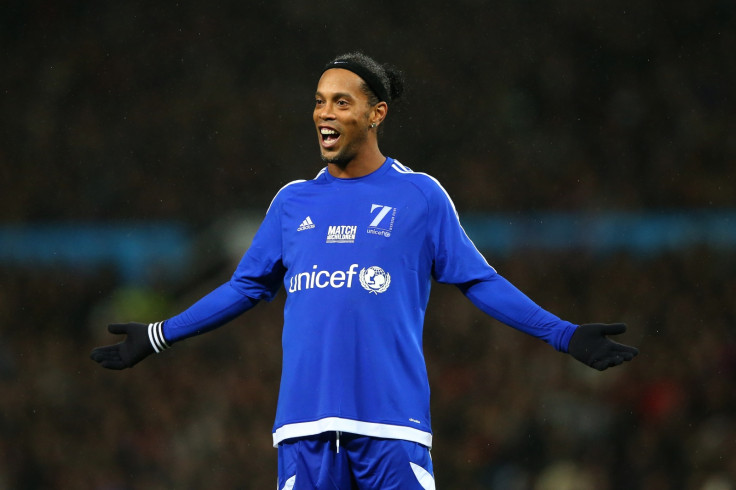 Two-time Fifa world player of the year Ronaldinho is taking his quick feet to the movies. The former Brazil international has signed up to act in the martial arts action film Kickboxer: Retaliation.
According to The Hollywood Reporter, Ronaldinho is not the only big name from the world of sports to be cast in the film. Boxing legend Mike Tyson and UFC's Paige VanZant will also be acting in the sequel to Kickboxer: Vengeance.
The movie is being directed by Dimitri Logothetis and will pick up from the first film with Alain Moussi reprising his role as martial arts fighter Kurt Sloan. After seeking vengeance for the murder of his brother in Thailand, Sloan is forced back to the country where he has a new nemesis – a fighter named Mongkut. The character will be played by Hafþór Júlíus Björnsson better known as The Mountain on the popular HBO drama Game Of Thrones.
Ronaldinho will take on the role of Ronaldo, an imprisoned martial arts expert known best for his deadly kick, which he will teach Moussi.
"As producers, much like advertisers and brands, we must look at a potential star's total value," producer Rob Hickman explained. "In addition to his charisma, Ronaldinho also brings with him 66 million social media followers from all parts of the globe. Those numbers are an element that a lot of traditional movie stars can't offer and when we market the film, is something that will be invaluable."
Retaliation is the second part of the Kickboxer trilogy which is based on a 1989 film by the same name. The first instalment Vengeance that features Jean-Claude Van Damme and Dave Bautista is set to release later this year.
Check out the trailer for Kickboxer: Vengeance below: