Ford GT has 25 computers and more lines of code than an F-35 Lightning fighter jet
Limited-edition supercar generates 10GB of data an hour and analysis 300MB per second.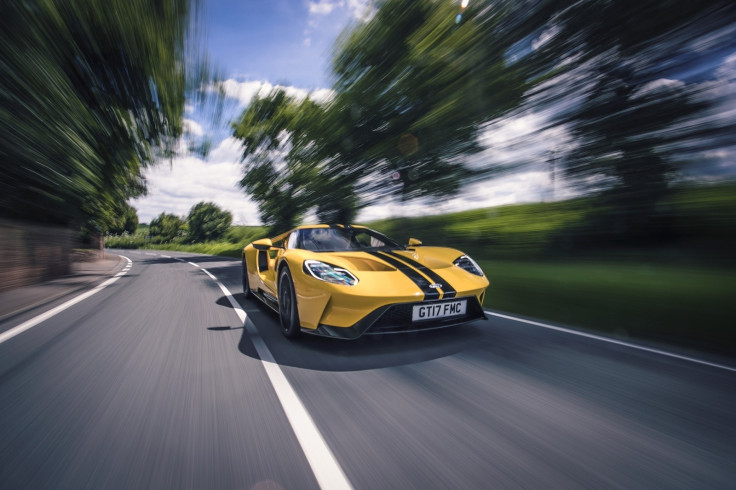 The Ford GT supercar has a brain powered by 25 computers and more lines of code than an F-35 Lightning II fighter jet.
According to Ford, the 216mph car generates 100GB of data from 50 sensors every hour, which is the equivalent to 25,000 song downloads.
The 25 onboard computers analyse 300MB of data, about the same as an hour-long TV show, every second, using software containing 10 million lines of code, more than Lockheed Martin F-35 Lightning II fighter jet, which relies on eight million lines.
Data captured includes pedal, steering wheel and rear wing position, air humidity, sunshine levels and more.
All of this computational power is used to maintain grip levels and engine performance, no matter what the driver asks of the car.
Dave Pericak, Ford Performance global director, said: "The Ford GT's sophisticated computing systems work hand-in-hand with the vehicle's core race car architecture to enhance performance...by constantly monitoring inputs, vehicle loads and environment, and adjusting the car's profile and responses to suit, the Ford GT remains as responsive and stable at 180mph as it is at 18mph."
As well as the climate, entertainment and safety systems shared with regular cars, the GT's dozens of sensors and 25 computers are used extensively by its active aerodynamics, engine, stability control, and Formula One-derived suspension dampening. All of which can be adjusted with a steering wheel-mounted control, offering the driver the choice of Normal, Wet, Sport, Track and V-Max driving modes.
Based on a Le Mans-winning race car of the same name, Ford will build 1,000 examples of the GT over the next four years, with buyers selected through an application process designed to prevent the cars sitting unused and unseen in private collections their entire lives. Owners do not yet know the exact price of the car, but it is expected to cost in excess of £300,000, plus optional extras.
The GT is powered by a 647-horsepower, 3.5-litre V6 EcoBoost engine and can accelerate from zero to 60mph in 2.9 seconds.
© Copyright IBTimes 2023. All rights reserved.