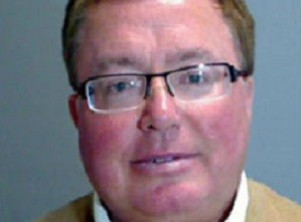 A former BBC radio presenter has been found guilty of a string of child sex offences dating back to 1979.
Michael Souter, former BBC Radio Norfolk and Radio Clyde broadcaster, has been found guilty of 19 charges of sexual assault on seven boys aged between 11 and 16.
Souter, 60, of Loddon, Norfolk, was also found guilty of six counts of making and possessing indecent images of children. Souter denied carrying out the offences which took place between 1979 and 1999.
The jury at Norwich Crown Court took just four hours to reach a verdict following a six-week trial. He is due to be sentenced on 31 October.
Souter was described in court as a "dominant predator" who used his celebrity to prey on vulnerable children. He would also use his role as local scout leader to assault his victims.
He also put himself forward for other positions of responsibility with young boys, through services run by Norfolk County Council.
Police said this is where Souter committed the bulk of his offences, repeatedly abusing and raping two boys over five years. When police seized his computer following his arrest in June 2011, they found hundreds of images of boys in Scout uniforms and shorts, as well as small number of indecent images.
Det insp Paul Brown, of Norfolk Police, said Souter's offences were "one of the worst cases of prolonged child abuse I have ever dealt with".
He said: "Souter exploited his local celebrity status and connections to gain access to children, and this also provided him with the perfect cover for his offending as he appeared to be an upstanding member of the community whom no-one would challenge.
"He conned so many people who will no doubt be shocked to hear how the man they trusted was actually grooming and molesting young boys over many years."
Chris McCann, head of the Crown Prosecution Service (CPS) complex casework unit for the East of England, added: "Michael Souter presented himself to people as a local celebrity from radio and television, happy to be involved in charity events, the Scout movement and as a youth mentor for Norfolk social services.
"All this was a smokescreen to hide his true intention: to become close to young boys so he could sexually abuse them, confident that his celebrity status would mean they would not be believed.
"This is the tactic of the classic predatory paedophile who hides behind a façade of respectability to carefully select and groom his victims then subject them to repeated sexual assaults over a period of time."
A BBC spokesperson said: "The crimes that Michael Souter has been found guilty of today are truly shocking and the BBC condemns them in the strongest possible terms.
The spokesperson added Souter "has not worked for the BBC since the early 1990s".