Former BNP Leader Nick Griffin to Vote Ukip
Former far-right leader endorses Ukip to 'hold Cameron's feet to referendum fire'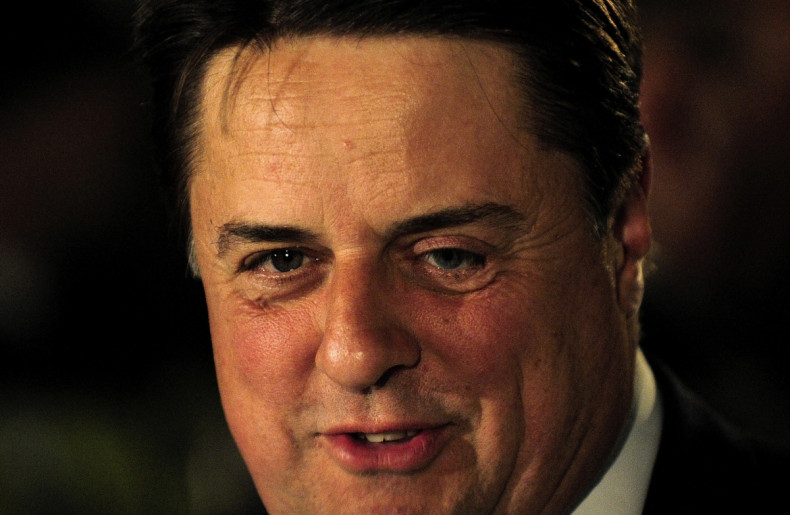 Nick Griffin, the former leader of the far-right British National Party, said he will be voting for the anti-immigration UK Independence Party (Ukip) in next year's general election.
Griffin, who was forced out of the BNP altogether after they were drubbed in the European Elections earlier this year, tweeted that he will be casting his ballot for Nigel Farage's Ukip "because it will help break up the Westminster system. & hold Cameron's feet to referendum fire".
"Vote #UKIP to kick Cameron… but don't be fooled by Toryboy Nigel," tweeted Griffin.
After Ukip's spectacular surge in popularity, Cameron has pledged to hold a referendum on Britain's membership of the European Union should the Tories be elected to government in 2015.
Ukip's rise has coincided with the decline of the BNP, with Farage's party having brought anti-immigration rhetoric into the political mainstream.
Following accusations that his party was attracting far-right extremists, Farage banned BNP members from joining Ukip, and has also rejected a European alliance with Marine Le Pen's Front National.
Critics though have accused Ukip of being a party of racists and bigots, after tweets and public comments by party officials.
In May Dave Small, a Ukip councillor for Redditch borough council, was booted out of the party after he referred to homosexuals as "perverts" and Africans as "scroungers".
In February, Henley-On-Thames councillor David Silvester was expelled from the party after blaming last year's floods in the UK on parliament's bill legalising gay marriage.
Griffin was amongst the BNP members to lose their European seats in May, with the party also losing nearly all of its seats on local councils.
In January, he was declared bankrupt, and has been replaced as party chief by Adam Walker.