Former French Prime Minister Manuel Valls and fellow Socialist candidate Benoit Hamon will meet in a runoff this week to decide who will be the presidential candidate for the party in the upcoming election.
Opinion polls, however, showed no Socialist candidate is expected to go beyond the first round of the election in April-May as fallout of the unpopular rule by French President Francois Hollande.
According to the partial results of the first round of primaries announced on Sunday (22 January), Hamon had won 35.2% votes and Valls won about 31%. Half the votes were already counted at the time of the announcement.
"I can see the first bricks with which we can reconstruct the left and reunite the left and then also rebuild hope and share this with the people of France," Hamon, who was ousted from the Valls government in 2014 for criticising the Hollande government's economic policies, said after the announcement of the partial results. Hamon was the Minister of National Education from April 2014 until August 2014.
Valls, who had announced his decision to contest the presidential elections in December 2016, said: "We face a choice now between certain defeat and possible victory, between unrealistic promises that cannot be financed and a credible left that can bear responsibilities."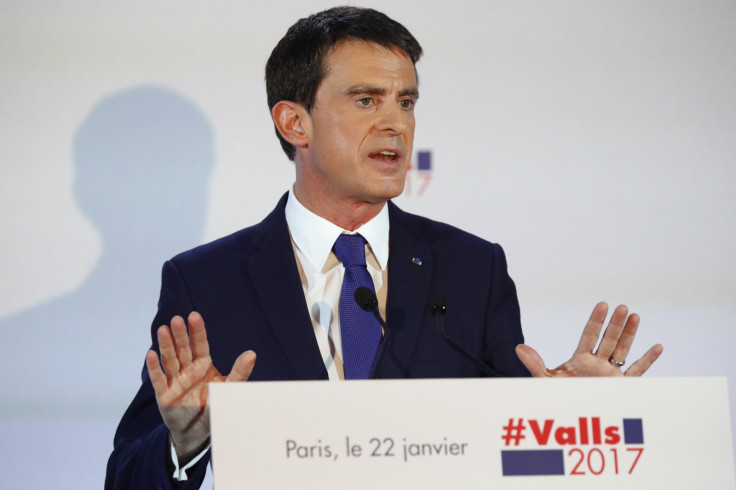 Valls was reportedly commenting on Hamon's poll promise of providing basic state income level of €600 (£519, $645) per month for all adults. Hamon also said he wanted to legalise cannabis in the country, Reuters reported.
Former economy minister Arnaud Montebourg, who trailed in the third place with about 18% votes, came out in support of Hamon and urged his supporters to back the traditional leftist during the voting on Sunday, 29 January.
"Voters massively and seriously rejected those who carried out free-market, austerity policies during the presidential term," Montebourg said of the results, taking a dig at Valls's pro-business policies.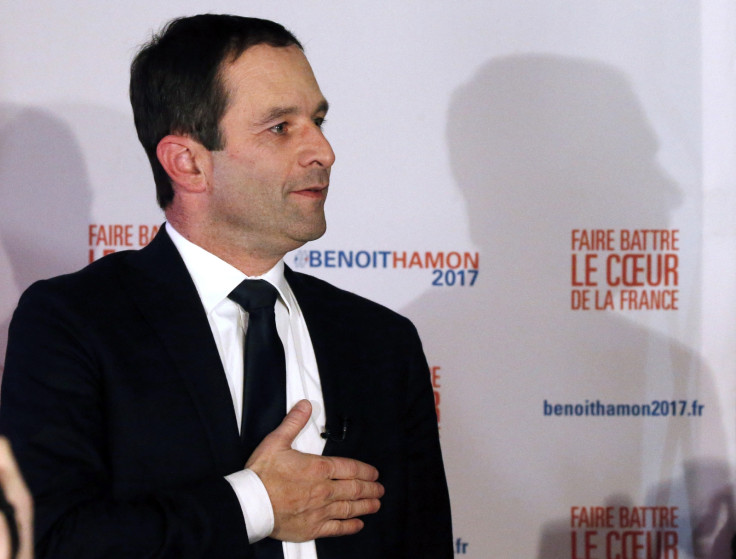 Hamon or Valls, whoever wins the party candidature, will be pitted against far-right leader Marine Le Pen, conservative candidate Francois Fillon and popular independent Emmanuel Macron.
Opinion polls reportedly indicate that Fillon, a former prime minister who is contesting the presidential election on the Republican ticket, would most likely emerge victorious if National Front leader Le Pen is pitted against him in the final face-off on 7 May, Reuters wrote.
Meanwhile, Macron, a former banker and one-time economy minister, is reportedly gathering increasing support from people by appealing to both the left and right.