Former Gaddafi General Khalifa Haftar provokes new oil war seizing key ports in eastern Libya
The rapid advance appears to have scuppered nascent plans in Tripoli to restart oil exports from Libya.
The divisive leader of Libya's armed forces in the east, the former Gaddafi General Khalifa Haftar, has seized three key oil ports with a rapid advance, apparently at the behest of local tribes.
Haftar, who is seen as a bulwark against radical Islam by many in Libya's second city of Benghazi but is hated as a former member of Gaddafi's inner circle in the west of the country, launched his operation early in the morning on Monday (12 September).
By taking control of Libya's Es-Sider, Ras Lanuf and Brega terminals, Haftar has delivered a blow to UN hopes of restarting oil production in Libya but also shown that he will not be sidelined by an internationally-backed Government of National Accord in Tripoli, the Libyan capital.
Ahmed al-Mismari, Haftar's spokesman, told Reuters the rapid advance had been facilitated by local eastern tribes. The ports had been held by the Patroleum Facilities Guard under the control of an arch opportunist in post-revolutionary Libya who has consistently shifted his allegiances depending on the fortunes of his rivals. The guards reportedly offered little resistance to Haftar's forces. A small fuel tank for power generation had been set alight in Es Sider although no casualties were reported.
"This force was being prepared for a long time, and it entered without any resistance from Jadhran's forces," Mismari was quoted as saying.
The UN and the Tripoli government led by Fayyez Serraj have made efforts to marginalise Hafter, who has been fighting a ground war in Benghazi against an array of Islamic State and al-Qaeda aligned militias since 2014.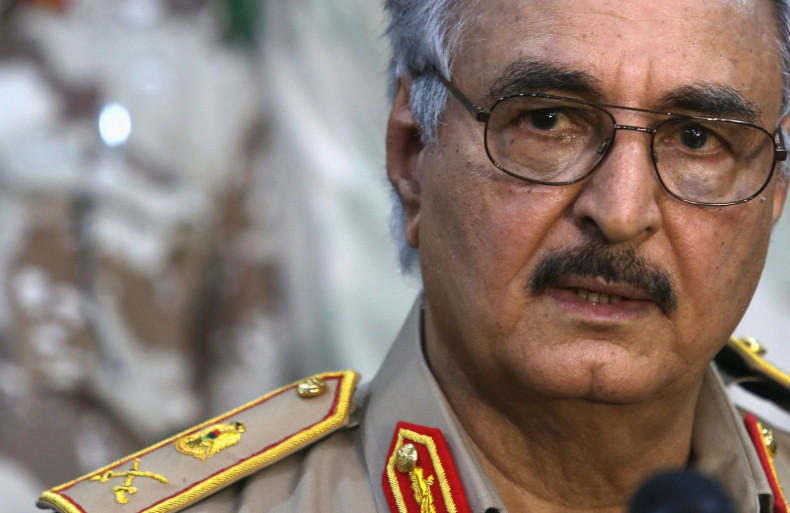 In Libya's current state of political paralysis Haftar is opposed by Fayyez' government of national accord but supported by the internationally recognised House of Representatives in the east.
Despite not receiving the full backing of the House of Representatives, the government of national accord had appeared to be making progress, particularly in the Isis-held town of Sirte which has now been all but purged of the radical militants.
Restarting Libya's beleaguered oil industry is a key priority for the Government of National accord. The north African nation produced just over 1.5 million barrels of crude per day a year after the ouster of Muammar Gaddafi.
However, the protracted state of anarchy in Libya and ongoing fighting has seen that figure plummet to 200,000 barrels per day. Libya's National Oil Corporation (NOC) had offered two shipments of crude for export from Ras Lanuf. The incursion by Haftar's forces appears to have made that deal irrelevant.