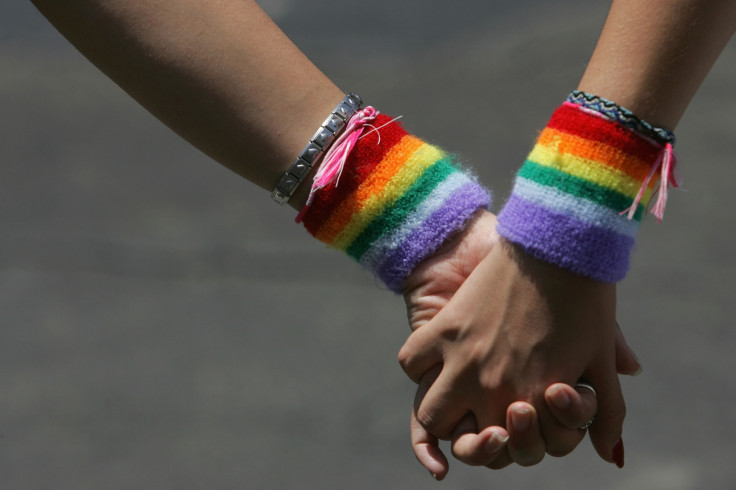 Students of an Italian University were surprised to learn that their favourite teacher has a secret past. The students of La Sapienza University, Rome found out that Professor Ruggero Freddi, who teaches mathematics, is none other than former hardcore gay porn star Carlo Masi, a well-known name in the adult entertainment industry.
The students discovered their teacher's x-rated past after Freddi shared a video where he went shirtless to flaunt his well-built muscles on Facebook. A student recognised him and immediately made his discovery public. Although the news spread like wildfire in the country, Freddie claims he never tried to hide his past life.
"Some students reposted the photo in a few sites and from there my former life as a porn actor emerged, To be honest, it wasn't exactly a secret," he told the local news outlet Republica.
Australian website News.au says the professor studied engineer and wanted to work in the domain but he ended up in the adult industry that paid him well.
"I was offered to do a film in the USA. I thought, 'Why not?' A job that helps me earn more and is a more entertaining career," he said. The math professor is engaged to Gustavo Alejandro Leguizamon, another former porn actor who worked in the adult industry with the name Adam Champ. The couple is in a romantic relationship since last 11 years.
Like Freddi, Leguizamon too is an intellectual and is pursuing his PhD.
The math teacher, however, is stunned to see the reaction over his past and admits he never expected this will create such a social media storm in the country.
"I knew sooner or later something was going to happen, but I didn't expect something so big to happen. I thought someone would publish something and my students would talk about it for a while, but I wasn't expecting the entire country to actually speak about it," he said.
Freddi worked for Colt Studios but left the adult industry in 2013 to do masters in Italy.
He, however, claims that he is proud of his past career and the university has no objection to it.
"I'm happy and proud of both my career. They both reflect part of my personality. I was happy I was a good-looking guy and the world recognised this. I am very happy the world recognises I'm a smart guy."