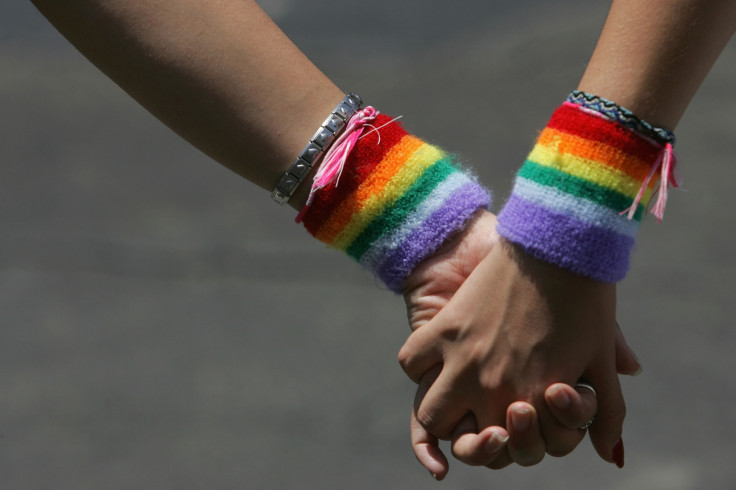 A retired reverend has been left penniless after his young Romanian boyfriend recently dumped him and declared his love for a rich Spanish businessman.
The 79-year-old vicar Philip Clements met 24-year-old Florin Marin through a dating website and instantly fell for him due to his flamboyant lifestyle. The couple later got married at Ramsgate register office in April this year against the rule of the Church of England that doesn't allow clergymen to have a same-sex wedding.
Within few months, the vicar decided to fulfil Marin's wish to live a lavish lifestyle and sold his home in Sandwich, Kent for £214,000 to buy an apartment for his partner in his native city of Bucharest to make him feel secure.
But weeks after that the 24-year-old dumped his elderly partner leaving him with almost no money. "We went off in April and we had a great time. We used to go out to the cinema and shopping. He makes me laugh. We'd laugh a lot," he told Mail Online.
"I'm 79 and can't go on forever and I wanted him to have that security. So he has the flat and there is no way I can get it back, even if I wanted it back. I don't blame Florin for it because I voluntarily gave it to him thinking we would both be living there," he told the news outlet but admitted that he made a foolish decision by risking his savings. "It was, of course, foolish, it was heart over head, it really was a silly thing to do and giving him the property was a silly thing to do in retrospect," he added.
Clements' boyfriend had apparently convinced him that he was too old to go clubbing. "Florin would spend a lot of time going out. He used to go to bed very late, sometimes 5am in the morning having been out nightclubbing or watching films. He said I wasn't allowed to go clubbing. It wasn't for old people. In my heart I didn't accept it but I trusted him," he recalls.
Their different lifestyles soon created major rift between the two and he would often feel isolated in Romania. Within weeks after Clements handed over the ownership of the flat, Florin broke up with him. Upon returning to the UK, the vicar was homeless and penniless.
The vicar, nevertheless, is grateful as his friends have been incredibly supportive. "I stayed with lots of friends when I came back and now one of them has offered me a place to stay near Sandwich (in Kent). It's a granny flat which is beautiful and has been made very comfortable and cosy for me. I'm very very lucky, from arriving back in the UK with nothing and now having a very comfortable abode," the former vicar adds.
Marin has, meanwhile, declared that he has found love in Jeronimo Jesus de Vega. "He wrote to me on Facebook after learning that I had separated from Philip and told me he wanted to know me. I told him to buy the plane tickets that I was not just going to get my money. He waited at the airport with white roses, I was pleasantly surprised. After that, we went to a gay club in Alicante, drank tonic and went to his home and slept together," he told a Romanian media about his latest love.
Clements, who still hopes to spend the rest of his life in Kent with his former husband, claims he has no knowledge of Marin's affair. "I wasn't aware of it. Unless it's the Spanish man who works with him on TV. I will ask Florin if he has gone behind my back."