Ken Livingstone has been criticised for suggesting that Tony Blair bears responsibility for the 7/7 terror attacks in London. Livingstone, who was the London mayor when the suicide bomb attacks happened in July 2005, made the controversial claim during BBC1's Question Time on 26 November.
"If I was there [in the shadow cabinet], I'd say bombing [the Islamic State in Syria] on its own isn't enough. We shouldn't get caught up again," he was quoted as saying by the Guardian newspaper. "I remember when Tony Blair was told by the security services, 'If you go into Iraq, we will be a target for terrorism.' And he ignored that advice and it killed 52 Londoners."
Matt Forde, comedian and former adviser to the Labour Party, strongly rebuked Livingstone for the remarks. "This idea that you can absolve the people that killed those innocent Londoners by blaming it on Tony Blair is shameful," he said, and went on to accuse the Labour politician of accepting "the propaganda of the terrorists".
However, Livingstone refused to back down. "Go and look what they put on their website. They did those killings because of our invasion of Iraq," he said.
"They gave their lives. They said what they believed. They took Londoners' lives in protest against our invasion of Iraq. We were lied to by Tony Blair about Iraq. There were no weapons of mass destruction."
'Bombing not enough'
Livingstone was a prominent critic of the Labour government's decision to invade Iraq and had previously claimed that the war created "a whole new generation of terrorists".
The former London mayor asserted that an international coalition, including Asian and African nations, needed to come together and commit ground forces to defeat the Islamic State (Isis) militant group in Syria and Iraq. "Bombing is too indiscriminate, you need troops there," he was reported as saying by the Daily Telegraph.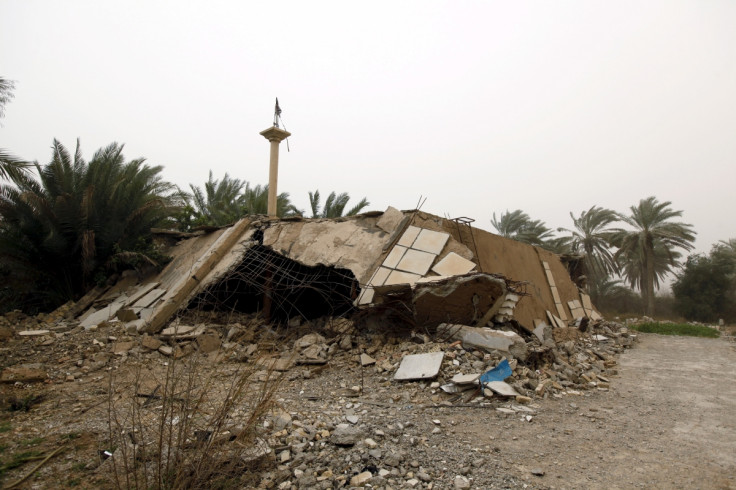 "What we can't be is America's poodle again. I'm sick and tired of watching it. I watched Tony Blair do whatever George W. Bush wanted. Our prime minister should be defending our interests and that means a broader coalition. If you can't get China and Nigeria and Iran and all those others on board, it will be seen as the West [is] all after the oil interests again," Livingstone added.