War on Isis: Jeremy Corbyn will not support David Cameron's plans to stage air strikes in Syria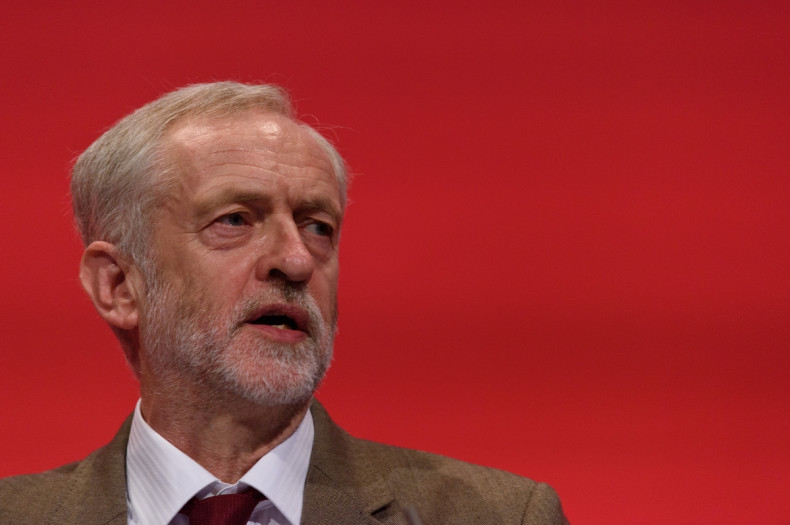 Jeremy Corbyn has written to his fellow Labour MPs saying he cannot support David Cameron's plans for air strikes in Syria. The opposition leader appears to have rejected his own shadow cabinet, who are believed to back the prime minister's proposed action to combat Islamic State (Isis).
Shadow foreign secretary Hilary Benn is one of those who has already publicly spoken out in support for Cameron, suggesting there is "compelling arguments" for air strikes in the war-torn country. Corbyn's letter says he does not believe Cameron has made a "convincing case" for the UK to begin firing missiles into Syria.
He wrote: "We've all been horrified by the despicable attacks in Paris and are determined to see the defeat of Isis. Our first priority must be the security of Britain and the safety of the British people. The issue now is whether what the PM is proposing strengthens, or undermines, our national security.
"I do not believe that the PM today made a convincing case that extending UK bombing to Syria would meet that crucial test. Nor did it satisfactorily answer the questions raised by us and the Foreign Affairs Committee.
"In particular, the PM did not set out a coherent strategy, co-ordinated through the UN, for the defeat of IS. Nor has he been able to explain what a credible and acceptable ground force could retake and hold territory freed from IS control by an intensified air campaign.
"In my view, the PM has been unable to explain the contribution of additional UK bombing to a comprehensive negotiated political settlement of the Syrian civil war, or its likely impact on the threat of terrorist attacks in the UK.
"For these, and other reasons, I do not believe the PM's current proposal for airstrikes in Syria will protect our security and therefore cannot support it."
Prime minister's plans
Cameron earlier outlined his plan to battle the jihadist group to the House of Commons, telling MPs to not let the controversial 2003 invasion of Iraq cloud their judgment.
He said: "We cannot remain neutral in this battle of ideas – we have to back those who share our values with practical help and political representation. It is from Raqqa that some of the main threats against this country are orchestrated. Raqqa, if you like, is the head of the snake.
"Over Syria we are supporting our allies – the US, France, Jordan and the Gulf countries – with intelligence, surveillance and refuelling. But I believe, as I've said many times before, we should be doing more."
Cameron said that both France and the US have asked Britain to join them with their war against IS. He said: "It is wrong for the United Kingdom to sub-contract its security to other countries, and expect the aircrews of other nations to carry the burdens and the risks of striking IS in Syria to stop terrorism here in Britain.
"The reason for acting is the very direct threat that IS poses to our country and our way of life. They have already taken the lives of British hostages and inspired the worst terrorist attack against British people since 7/7 on the beaches of Tunisia.
"Air strikes can degrade IS and arrest its advance, but they alone cannot defeat IS. We need partners on the ground to do that and we need a political solution to the Syria conflict."