Former Pakistani Cricketer Imran Khan Desperate to get Married in New Pakistan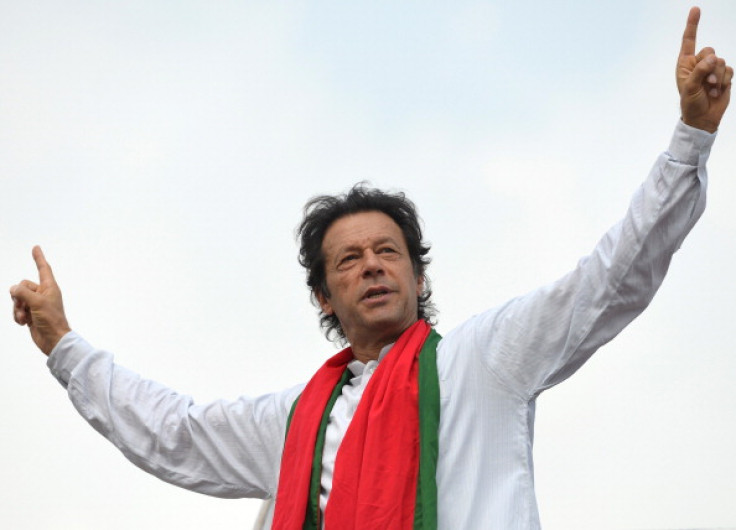 Former Cricketer, Pakistan Tehreek-e-Insaf (PTI) Chairman, and Jemima Goldsmith's ex-husband, Imran Khan, has said that he is waiting for his demands to be met and Pakistan's Prime Minister Nawaz Sharif to step down so that he can get married again, reported Express Tribune.
Broadcasted across Samaa TV and Dunya News, Khan shouted out the message to his Azadi (Freedom) March supporters, parked outside the Parliament House in Islamabad.

Dunya News - Want new Pakistan so I can get... by dunyanews
Khan's sister, Aleema Khan, confirmed the news on her Twitter handle:
yes we family found the bride already!! Imran Khan going to marry.. not sure the exact time but v soon :)

— Aleema Khan (@AleeemakhanPTI) August 23, 2014
Third round of Negotiations
In the third round of negotiations between PTI and the present government of Pakistan on Saturday (23 August), PTI has conditionally accepted the government's offer to form a judicial commission to independently investigate the May 2013 election rigging allegations.
PTI has given the commission 30 days to conclude the investigations.
Further negotiations broke off when PTI demanded PM Nawaz Sharif to be replaced by someone else during the 30-day investigation period, Dunya News reported.
Meanwhile, current co-chairperson of Pakistan Peoples Party and former President Asif Ali Zardari has also held talks with PM Sharif.
Zardari has said: "We welcome the PTI government, it is their first time on the national front.
"One democratic government should not challenge another democratic government, especially through street power. Under no circumstances should democracy be challenged or derailed."
© Copyright IBTimes 2023. All rights reserved.