Former Q John Cleese Criticises Daniel Craig Bond Films Saying 'Money Spoils Everything'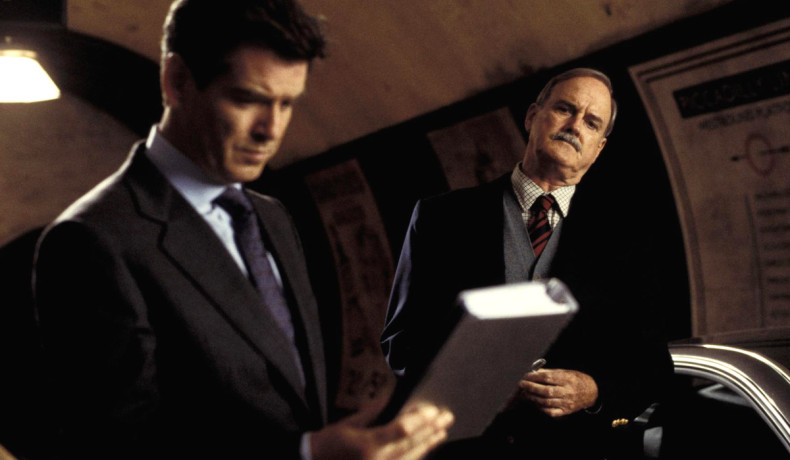 Comedian and actor John Cleese has criticised the most recent James Bond movies, calling them "impossibly obscure".
In an interview with Shortlist Cleese was asked whether he had seen the new Q, Ben Whishaw in action in 2012's Skyfall, but replied that he had not seen it "because I have criticisms of the new Bond movies".
"Two things went wrong," according to the Python. "The plots became so impossibly obscure that even professional writers couldn't figure out what they were about; and the action scenes, which are supposed to make the adrenaline run, go on far too long."
Cleese portrayed MI6 gadget man Q in 2002's Die Another Day, having appeared before as understudy R in The World Is Not Enough. Die Another Day proved such a disaster, however, that it looked as if it might have killed the Bond series, before Daniel Craig was cast and the series rebooted with Casino Royale.
Q did not appear in that movie or in the follow-up Quantum of Solace, but reappeared when Whishaw was cast in Skyfall.
Cleese had other theories about the new films as well, saying that the filmmakers "discovered these movies were popular in places, such as the Philippines and South Korea, and so they dropped the humour because no one there is going to understand jokes about the English class system.
"One of the great things I've learnt in the last few years is just how much money spoils everything," he added.
Whishaw returns as Q in next year's 24<sup>th Bond feature, set for release on 23 October 2015.