Former senior communist Guenther Schabowski, credited with the fall of the Berlin Wall, dies aged 86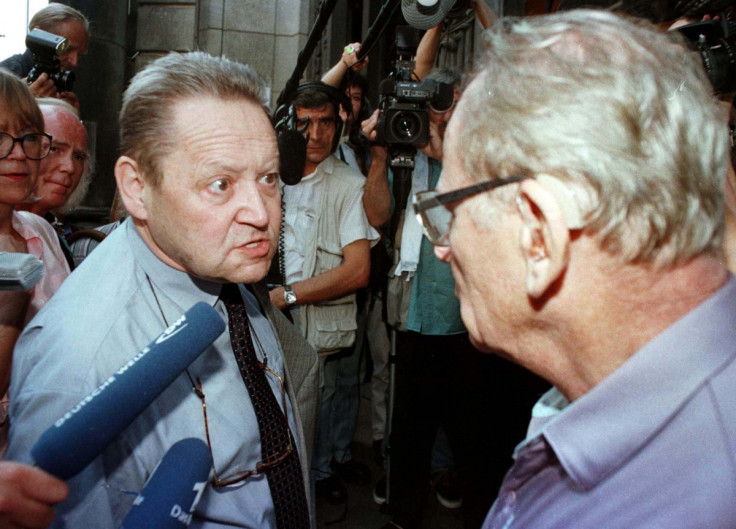 The man who has been accredited with accidentally triggering the fall of the Berlin wall in 1989 has died. Guenther Schabowski, a former senior spokesman and East German Communist, died at age 86.
Schabowski accidentally spilled the beans on the breakthrough of the wall that had divided East and West Berlin for 28 years. As pressures on travel rules were mounting, Schabowski accidentally sent out word of the opening of the wall.
At a news conference on 9 November 1989, He answered a question on the travel issue. "Therefore we have decided today to implement a regulation that allows every citizen of the German Democratic Republic leave East Germany through any of the border crossings," he stuttered. "As far as I know, this enters into force... this is immediately, without delay
The announcement of free travel was not scheduled to be made until the morning after, but it triggered Berliners to tear down the wall as journalists reported that the wall was open.
Officials guarding the wall had been given no heads up that the wall was open, but gave into the massive amounts of Germans storming the wall from the East, keen to be reunited with the West.
Schabowski, after the fall of the wall, was convicted for manslaughter after it was reported he shot Germans trying to flee to West Berlin. Because he admitted his 'moral' wrongdoings, he only served a prison sentence of three years. He was released in 2000.
Schabowski died in a Berlin care home, his wife Irina Shabowski told German news agency DPA, which broke the news of his death.
© Copyright IBTimes 2023. All rights reserved.