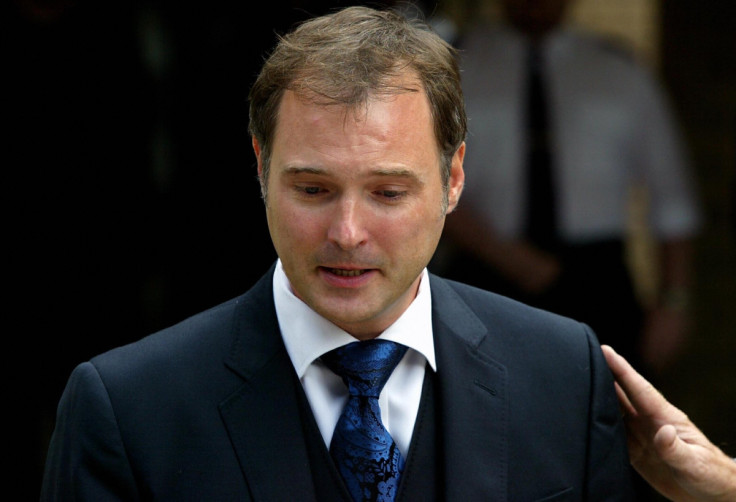 Police questioned TV host John Leslie on 21 November following allegations from a 22-year-old woman that she was assaulted following an awards ceremony on 19 November. Leslie, 50, is believed to have been suspended from his job as a DJ for Radio Forth while police conduct their investigation into the issue.
The alleged attack is said to have taken place at the Radio Forth Awards show, which was held at Usher Hall in Edinburgh. A spokesperson for Radio Forth owner Bauer Media said: "A Radio Forth presenter is currently off-air". However, they declined to comment on the allegations.
The alleged sexual assault is reported to have taken place following the awards ceremony during an after-party at the Lulu nightclub. Police Scotland have confirmed that they are investigating a report of sexual assault of a 22-year-old woman between the evening of November 19 and the morning of November 20 in Edinburgh.
Leslie has previously been accused of sexual assault in 2002 by Swedish TV host and Gladiators presenter Ulrika Jonsson in her autobiography. He was fired from his job presenting This Morning with Fern Britton, however, Jonsson has never said whether the correct person was named in the incident. Leslie maintains that he did nothing wrong.
The following year the TV host was accused of two incidents of indecently assaulting a 23-year-old actress. He was cleared of all charges but soon faced another sex scandal when a sex tape of him indulging in a threesome emerged on the Internet.
In 2008, there were further accusations of sexual assault against Leslie, however, he was not charged for any of them. Last month, Leslie spoke of how he wished he had pressed charges against certain TV companies following the allegations of sexual offences.
He told the Daily Telegraph: "I lost everything overnight. ITV said I'd fortified the right to have my contract paid up and the whole thing was a mess. One of my biggest regrets was not suing the papers and Channel 5, but I was advised that if I sued the TV companies would never touch me again. I took the advice, but the phone never rang."