Former Udinese manager believes that Alexis Sánchez is the best player he has ever managed and the Arsenal player has the potential to position himself among the greats in the game.
Marino was the manager who brought Sánchez into Udinese's first team in 2008 after he had been signed from Chilean club side Cobreloa two years earlier.
Sanchez made his way to Barcelona in the ensuing years before moving to Arsenal last summer, where he has been a revelation under Arsène Wenger, single-handedly carrying the side at times to what looks like the Frenchman's 19th straight qualification into the group stages of the Champions League.
Sánchez has missed only two matches in the league this season, in February, when a hamstring injury kept him out against Tottenham Hotspur and Aston Villa. The Gunners thumped a hapless Villa side 5-0, but were found wanting in the absence of Sánchez's tenacity up front against Spurs, when they succumbed to a brace from Harry Kane after going a goal up in the opening 10 minutes.
Wenger had previously revealed how Sánchez was always demanding to play, a trait which was confirmed by Marino, since during his time at Udinese.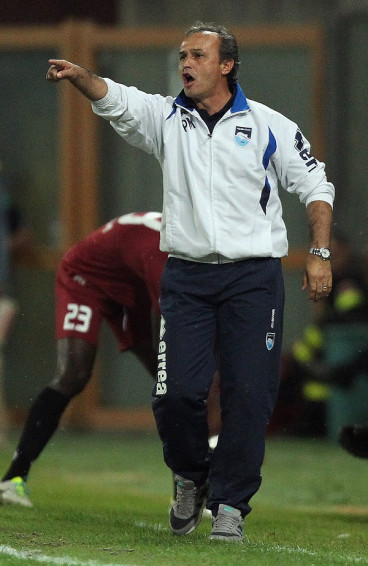 "Alexis could easily play three matches per day. As soon as the [training] match started, Alexis would abandon the scario [recovery] and run up to me, almost imploring: 'Mister, let me play, just for a few minutes. Please, please, please. I promise I won't get injured.' Football is an enormous pleasure for him," Marino said.
"Putting him on the bench is like taking a toy from a child. There was just one thing that worried me when he joined Barcelona — they were full of amazing forwards and it was by no means a given that Alexis would be in the starting 11.
"Since I know how important it is for him to play, I feared that without regular football he could become discouraged. But he proved he was good enough to become an essential part of the team and fitted into the Barca way of playing.
"He's never looked as strong as he does now. Personally, I think he could score more than 35 goals a season in any league he plays in.
"If he succeeded in doing that, he would be at the same level as two monsters of the modern game: Lionel Messi and Cristiano Ronaldo. Nowadays only those two, and maybe Zlatan Ibrahimović, can claim to be better than Alexis," he added.