A BBC Newsnight report has uncovered that a man who served as a Ukip spokesperson is the former head of a kidnapping gang in Pakistan.
Mujeeb ur Rehman Bhutto led a Karachi-based gang who carried out a series of high-profile kidnappings in 2004. He also took a ransom payment of £56,000 in Manchester.
According to the BBC, Bhutto was convicted of the crimes in 2005 and sentenced to seven years imprisonment by a UK court after admitting he was the "boss" of the outfit.
Newsnight contacted Ukip, who revealed Bhutto had resigned his party membership after serving as the spokesperson for over a year. Ukip commented: When we recently became aware of possible issues relating to his past and raised the matter with him, he resigned his membership."
Bhutto, 35, had represented the party in regular appearances in the media and has also organised the visit of Nigel Farage to a mosque in Leeds during the 2012 Rotherham by-election. He joined the party in 2011 and left in December 2013.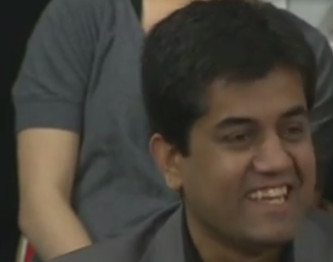 The former spokesperson also told Newsnight he had admitted the charges against him nine years ago, rather than face being deported to Pakistan to face the death penalty.
He said: "The evidence which was brought against me was from Pakistan. The allegation was simply because of political rivalry."
According to the BBC, he plans to appeal against his conviction for conspiracy to blackmail.
In June 2004, Bhutto's gang kidnapped Ahmed Naeem, the son of a wealthy businessman, at gunpoint from a car on a street in Karachi. Less than a week later, Bhutto flew to England and organised a £56,000 ransom payment with the victim's father, Mohammed Naeem. He hid the money in his home in Leeds and was forced to repay it in court.
Bhutto told the BBC he had now rejoined the Conservatives, although the party have no knowledge of it. All social media pages set up by Bhutto have been deleted. Other members of the party, including Jason Smith, Ukip Bradford and district chairman, had praised Bhutto for his work.
Prior to his arrest, Bhutto had campaigned to boost Ukip's multi-cultural credentials. The news is yet another embarrassing blow to the party, who have dealt with other disgraced members including David Silvester and Godfrey Bloom.