Mercedes duo Lewis Hamilton and Nico Rosberg have expressed their confidence ahead of the 2013 Formula 1 season and believe the Silver Arrows will be closer to the front of the grid this year.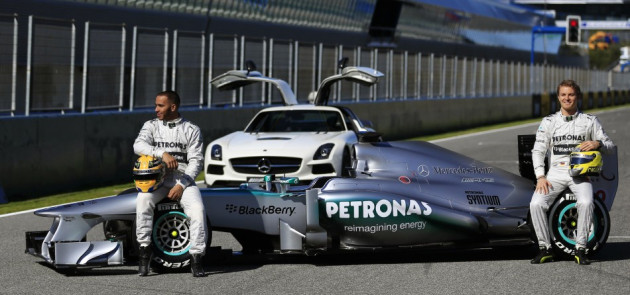 Despite a good start to the 2012 campaign, which saw Rosberg win the Chinese Grand Prix, Mercedes managed to finish only fifth in the constructors' championship. However, the German finished fastest on the opening day of the second testing session in Barcelona this week and feels his team will be more competitive this time.
"I am pleased, it is a good start at the moment - the car feels good and the short runs, long runs, everything is looking ok. It is definitely progress from last year, for sure we will be closer to the top guys. The team has done a really good job over the winter and it looks like all their hard work and effort has definitely been worthwhile and the car is a pleasure to drive as the balance is good," Rosberg said.
"Obviously reliability is something we need to improve - we had a few issues but nothing major. What is also looking good is our development rate at the moment, it is quite a decent rate and that was our weakness last year," the 27-year-old pointed out.
Meanwhile, Rosberg's new team mate, Hamilton, who produced an eye-catching performance with his fastest lap in testing on Wednesday on the hard tyre, said Mercedes were going in the right direction.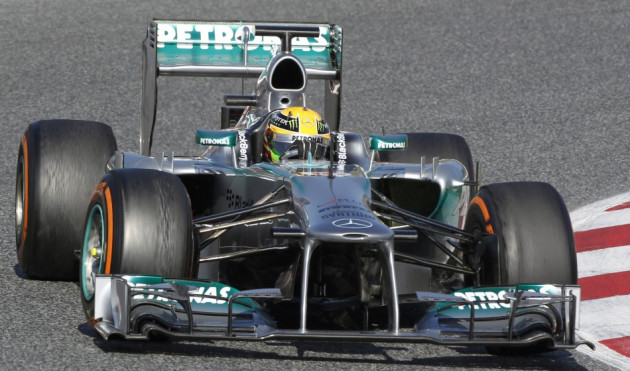 "We're not focusing on anyone else; we're just looking at our programme to try to make steps forward with the [tyre] degradation and set-up. It's going in the right direction," Hamilton stressed.
"I have a great group of guys behind me. I see fantastic determination and effort going in and I really hope all that hard work and effort pays off," the Brit added. When asked what his realistic target for the new season is, the 28-year-old replied: "To finish races and get into the points."