The 2013 Formula 1 world championship is back in action, barely a few days after Ferrari and Fernando Alonso sealed an emphatic win at the Chinese Grand Prix. The Spaniard drove a faultless race at the Shanghai International Circuit, capitalising on the pace and durability Pirelli's soft compound tyres gave his car, relative to his rivals.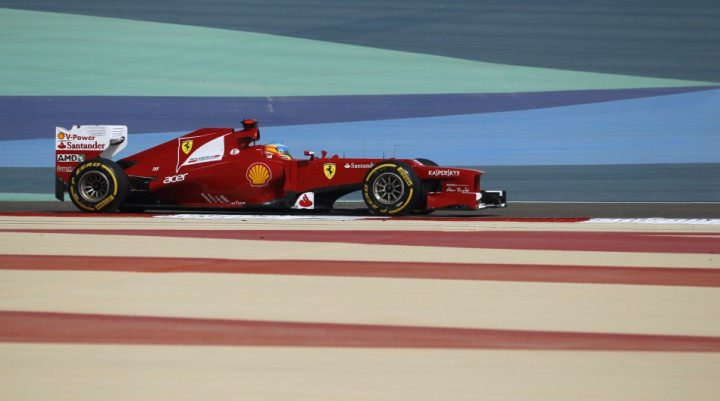 Alonso is now nine points behind Red Bull Racing's Sebastian Vettel in the standings, with Kimi Raikkonen of Lotus-Renault separating the two. In the constructors' race, Red Bull and Ferrari have begun to pull away from Lotus in third and Mercedes in fourth. The McLarens have considerable work to do to catch up, with only 14 points from the first three races.
The 2013 Bahrain Grand Prix runs from 19 April to 21 April, with the standard schedule of two practice sessions on Friday and a third on Saturday, followed by qualifying for Sunday's race.
Where to Watch Friday Practice Live
Coverage of the first practice session starts at 7.45am BST and is available on Sky Sports F1. Real time updates are available on the Live Timing section of the official Web site. The second practice session starts at 11.45am BST and coverage will be available on Sky Sports F1 and Formula1.com.
READ: Formula 1 Bahrain GP 2013: Massa Leads Ferrari 1-2 after First Practice
READ: Formula 1 Bahrain GP 2013: Kimi Raikkonen Leads Red Bull and Ferrari after Friday Practice
Weather News
The Bahrain International Circuit is, after all, in the middle of a desert. So expect a scorching weekend.
Weather forecasts indicate temperatures in the mid to high 30C range, with an expected peak of 37C at around 3pm local time, which is around when the second session will come to an end. Early morning temperatures (first session is at 10am local time) are expected to be between 30C and 31C.
Wind speeds will vary from an expected 13km/h to 21km/h and will generally approach from a north-north-easterly direction, which means drivers are likely to encounter some resistance coming down the back straight - between turns 13 and 14 and leading to the last corner of the lap.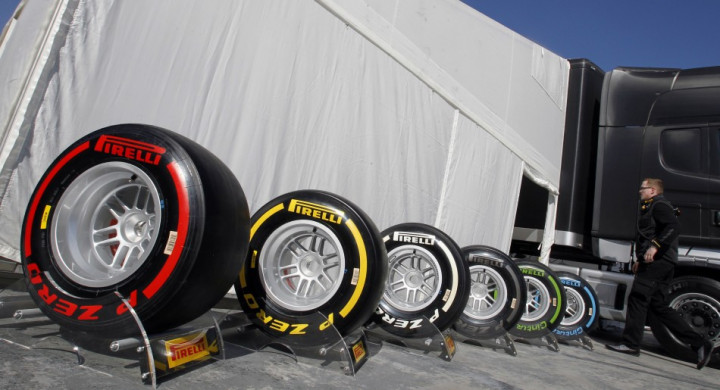 Pirelli Tyres
The Italian manufacturers came under fire for their soft compounds at the Chinese Grand Prix. As a result, they've revised their options for the Bahrain race. Teams were to be offered the same soft and medium compounds - as Option and Prime choices respectively - at Sakhir. However, teams will now have the medium compound as the Option and the harder tyre as the Prime choice.
Friday Practice Preview
The Bahrain International Circuit is a 5.412km, 15-turn track built right in the middle of the desert. This means teams and drivers will have to be wary of changing wind speeds, as a drastic shift could affect the car's handling. More importantly, the wind does tend to blow sand on to the track, which means racing lines are generally at a premium.
Ferrari have a good track record at this circuit, with the most number of wins, so far, by any team. The Italians have four, two of which have gone to Felipe Massa. The Brazilian, Alonso's team mate, will be confident of another strong showing here, to bolster his reputation after a poor 2012.
The Italians will come into this race as favourites, after a dominant performance in China. However, the basis for much of that dominance, it could be argued, was Pirelli's soft compound tyre. And now that the Italian company has withdrawn that particular option, it will be interesting to see if the scarlet cars are still as fast.
Expect a strong race from Red Bull, who had a disappointing weekend in China. Australian Mark Webber faces a grid penalty after a collision in the race (as does Sauber's Esteban Gutierrez) and he will be especially keen to make up for lost points.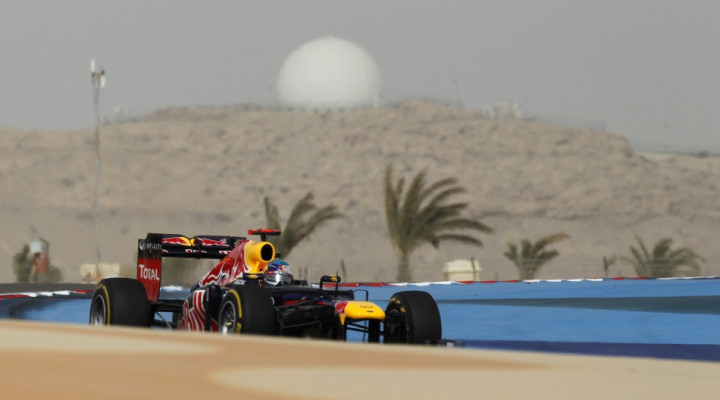 Mercedes appear to have overtaken McLaren as the third team in the standings but Jenson Button's drive to fifth in China, ahead of Massa's Ferrari, suggests the Woking team may still be a strong opponent.
Bahrain Grand Prix History
The Bahrain Formula 1 Grand Prix has been in the news over the past few seasons for reasons other than sporting achievements. The political unrest that followed the Arab Spring revolutions of 2011 was compounded by violent clashes between pro-reform and democracy groups and military forces, which led to the death of activists and calls for the cancellation of the Bahrain Grand Prix.
Formula 1 chief Bernie Ecclestone was forced to call of the race, which was scheduled for early on in the 2011 season. Efforts to reinstate the race in October failed. However, the 2012 race was held, despite an attack on mechanics of the Force India team.
This year, Ecclestone has been quoted as confirming the 2013 event. The sport's administrator said he had no information that suggested there would be any security problems and explained: "Somebody who actually lives there came to see me yesterday and said everything's very normal."