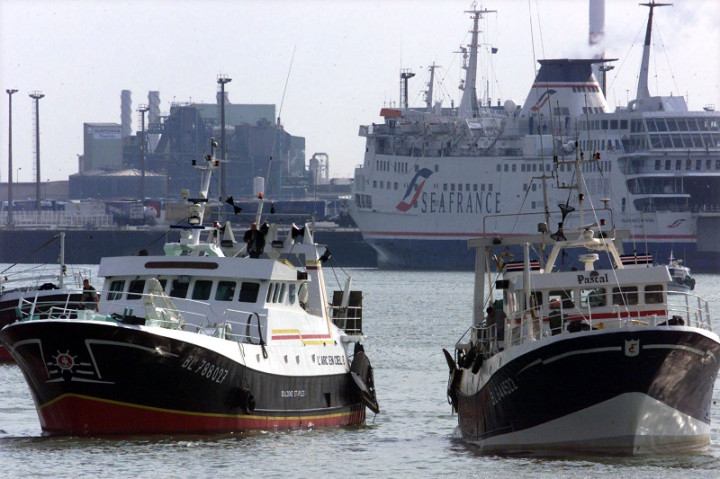 A ferry departing from the port of Dover has been evacuated after hitting a harbour wall earlier this morning.
Four people were injured when the Dover Seaways ship, operated by DFDS Seaways, hit the dock while leaving the harbour for an 8am crossing to Dunkirk.
The South East Coast Ambulance Service sent three ambulances and response cars to the scene just after 8.15am.
Four adults were taken to William Harvey Hospital in Ashford, Kent, to be treated for bumps and bruises as a precautionary measure.
A spokesman for the South East Coast Ambulance Service said: "None of them are thought to have suffered life-threatening or serious injuries."
A spokeswoman for the ferry company added: "We would like to underline that passenger safety is of paramount importance to us.
"We're working hard with all passengers and relevant authorities to provide assistance to those involved." She added that the ferry is also currently being assessed.
Some passengers on the ferry sent out messages on Twitter after the collision.
The Port of Dover said sea conditions in the English Channel were slight to moderate and visibility was good just before the ferry set off on its journey.
A Port spokeswoman said: "All passengers and vehicles have now been discharged from the vessel.
"Our first priority is to ensure safety of all those involved, and we are supporting DFDS and emergency services in supporting passengers affected by this incident.
"The vessel, Dover Seaways, is safely berthed in the eastern docks. We praise all concerned for their swift response. Naturally, the incident will be subject to our own internal investigation and that of the appropriate statutory authorities."
DFDS Seaways said all passengers and crew have been accounted for although some are being treated for injuries.
A spokeswoman for Kent Police said it had been informed of the incident but that it is being dealt with by Port of Dover police based at the harbour.