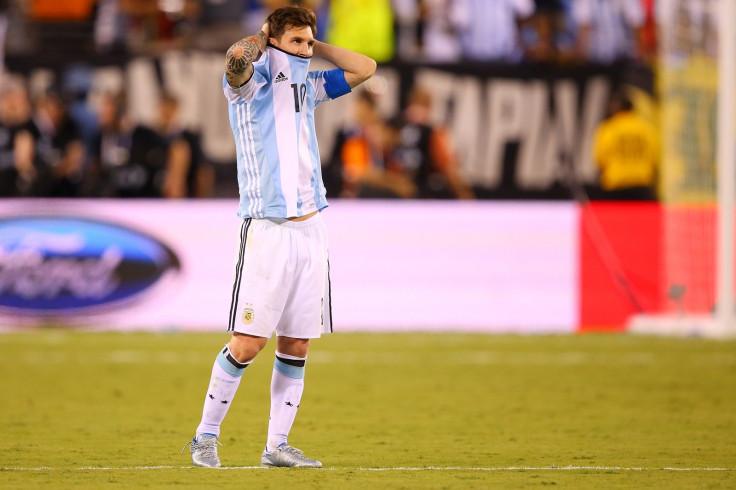 "The national team is done for me," Lionel Messi told Argentine reporters after suffering more international heartbreak in the Copa America final defeat against Chile. To add salt to those wounds, the Barcelona number 10 was one of those to fluff his lines in the decisive penalty shoot-out, sending his effort over Claudio Bravo's crossbar.
The five-time Ballon d'Or winner was completely devastated. "It is the worst I have ever seen him in the dressing room" remarked Sergio Kun Agüero. Messi is one of the all-time greats, with an argument that extends to him being the best in the history of the game. But he is not perfect.
Messi becomes "human" when the manager is unable to find his place
Messi cannot do it alone. Over the years, we have been tempted to think that he can simply pick up the ball and win tournaments by himself. But this was entirely wrong, as has been the case again this summer.
Without a tactically well-developed structure around him, Messi suffers like any other player. That has been very obvious when he plays for Argentina. Unless there is a dramatic U-turn, his international career has ended trophy-less. And this is not a matter of bad luck.
We have seen him at his absolute best under club managers Pep Guardiola and Luis Enrique, who knew that he is a diamond that shines under certain circumstances. Football is not as simple as giving the ball to a superb player and expecting the unexpected. There is constant work taken on even in the most prestigious dugouts.
Developing a system to make the most of your star is vital. And it is not exactly easy, as Argentina coach Gerardo Tata knows all too well. Don't get me wrong. Leo Messi is, and has been, simply one of the best players of the last few decades. The best one I have ever seen in the same class as Zinedine Zidane. But he is starting to realise how important it was that so many of his best moments coincided with his time under the guidance of Guardiola.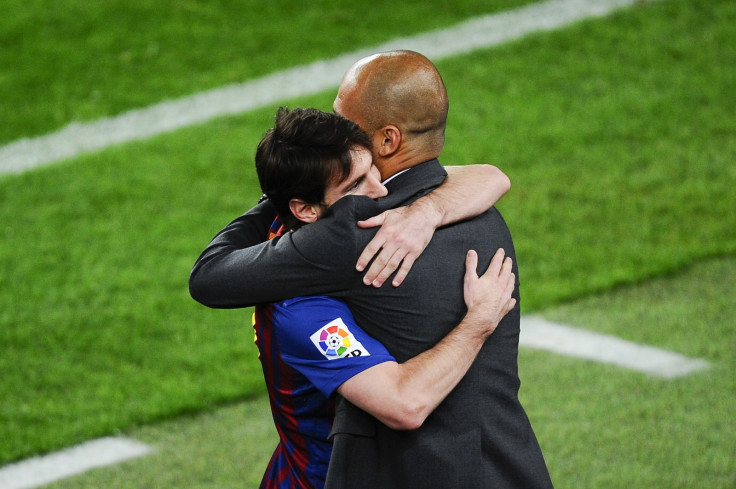 No room for more Maradonas in modern football
A lesson we have learnt in the Copa America – and during Euro 2016 in France – is that football is evolving tactically into perfection. Even the most humble national teams show remarkable prowess when it comes to tactics. Even without superstars, sides such as Iceland and Northern Ireland are very well developed from a defensive perspective and make themselves a difficult team to beat for any top side.
This makes the game a more fascinating sport, with room for more surprises but less room for Diego Maradona-style players. In this context, we will not see a player winning leagues, European trophies or a World Cup single-handedly as Maradona did in the eighties with Napoli and Argentina.
He has no personality to be a leader
While he is not without his own flaws, Maradona was spot on some weeks ago when he said: "Messi is a good person with no personality. He does not have the personality to be a leader". A natural-born winner would not admit defeat with his national team at 29, particularly with the 2018 World Cup already on the horizon.
I understand that Messi is fed up of criticism in his own country. But this is not what you expect from an extraordinary sportsman. Would Mohammed Ali have retired in this circumstances or would he have kept on trying? Did Roger Federer stop taking part in the French Open despite having not lifted the La Coupe des Mousquetaires for seven years? A leader has to deal with disappointments but Messi has thrown in the towel.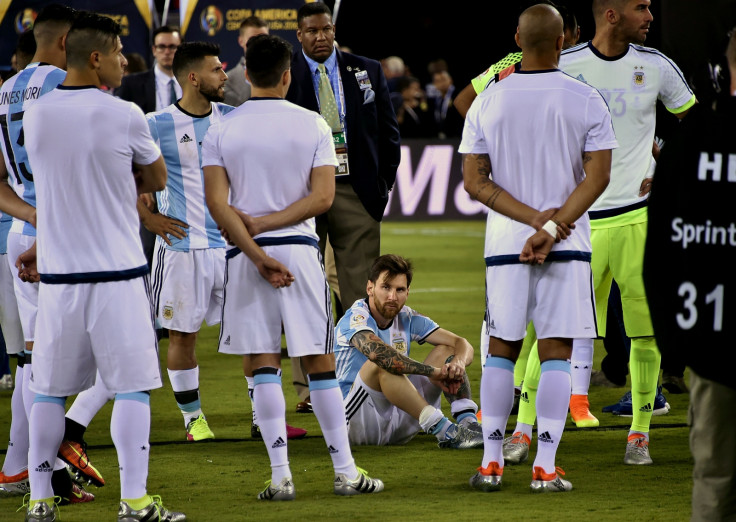 Rotation, the mother of all remedies
Messi's – and Cristiano Ronaldo's – excessive authoritarian determination and obsessive search for individual records has not helped them when it comes to major international tournaments. Their club managers are simply afraid of the consequences of benching them once in a while. Messi was reportedly "irritated" by Luis Enrique after being benched at Anoeta Stadium in January 2015.
The Argentine has not matured and this is one of the reasons for his struggle at Copa America. Even after retiring from his national team, Messi should consider his manager's advice and accept an occasional rest. If he is smart, if he analyses what has happened to him in the summer tournaments, he will learn the lesson and we will all continue enjoying the most magical striker in modern football. But modern game comes with big egos. Today's best managers are not only tactical geniuses but ego management experts. Without the latter, strategy is useless, as Rafa Benítez knows only too well.