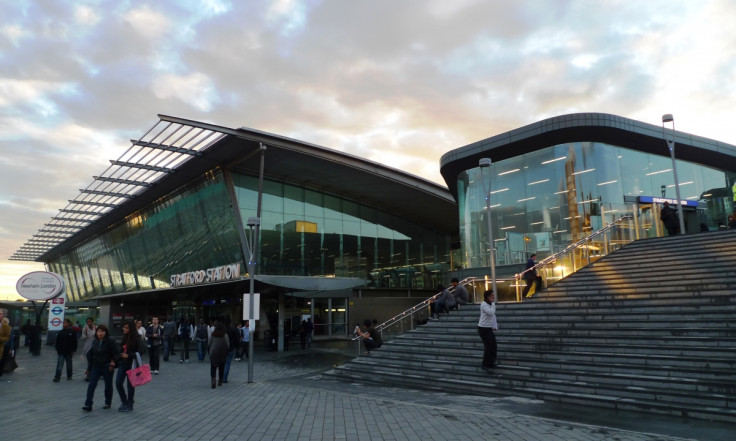 Four teenagers have been charged with murder following an attack at Stratford train station in east London. John Francis Breen was found unconscious between platforms with "serious head injuries" after the assault on Tuesday (27 October).
The 53-year-old victim, who was reportedly set upon by the gang of four, was taken to hospital but died from his injuries on Wednesday, the Metropolitan Police said. Eyewitnesses said the gang attempted to flee the scene, but amid scenes of chaos during the rush hour, the platform was closed and they were apprehended.
Officers confirmed they have arrested two 14-year-olds, a 15-year-old and a 16-year-old on suspicion of grievous bodily harm soon after the attack. Several eyewitnesses have contacted police in relation to the incident, but the police are keen to hear from more witnesses.
Detective Chief Inspector Dave Shipperlee said: "Our sympathies go out to Mr Breen's family and I would like to reiterate our appeal for witnesses to help us piece together exactly what happened." ed: "We have already heard from several people who were at the station, and I would like to thank those who have come forward.
"I am certain there will be more people who cannot only help us with our investigation, but can also provide information that will assist Mr Breen's family in understanding how he sustained such traumatic injuries."
The suspects remain in custody and are being questioned by detectives Sky News reports. They are all from Ilford and cannot be named for legal reasons.