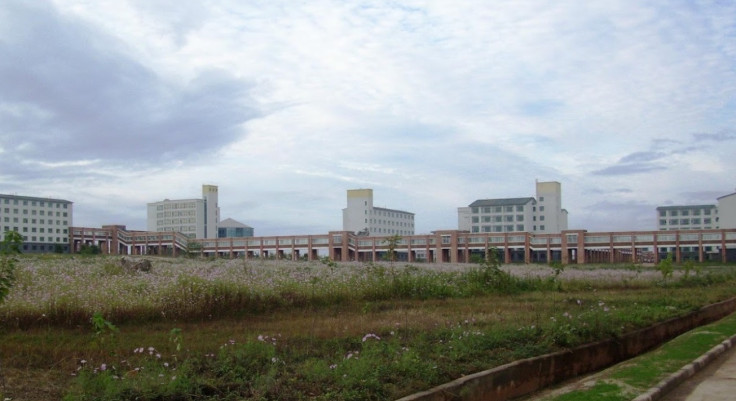 A fourth American citizen has been detained in North Korea after growing tensions between the two nations. State news agency KCNA said Kim Hak-song, who worked for the Pyongyang University of Science and Technology, was detained on Saturday (6 May) for alleged acts against the state.
It would make Song the fourth US citizen to be detained by the bellicose regime after Kim Sang Dok, was taken in late April for hostile acts, according to the North's official media. Kim Hak Song, who was detained on 6 May, worked for the Pyongyang University of Science and Technology, the North's KCNA news agency said.
The detentions came after the US and South Korea concluded their annual military exercises in the wake of missile launches by the Korean regime.
The "Foal Eagle" drill involved around 20,000 South Korean and 10,000 US troops and ended on 30 April. A joint naval drill led by the aircraft carrier USS Carl Vinson in the Sea of Japan also took place.
Earlier in the week a Japanese warship escorted US military ships off the Japanese coast, the first such movement under the country's peacetime laws.
Earlier in the month, Pyonyang surprised international observers with a displays of its new missiles at an annual display in the capital. They included two new intercontinental ballistic and submarine-launched ones.
A missile launch on 29 April prompted President Donald Trump to say in an interview: "Perhaps they're just not very good missiles. But eventually, he'll have good missiles."
"We shouldn't be announcing all our moves [US strikes]. It is a chess game. I just don't want people to know what my thinking is. So eventually, he will have a better delivery system. And if that happens, we can't allow it to happen."