Foxconn, the company that is Apple's main manufacturer for its iPhone and iPad in China, has admitted to employing interns as young as 14 years old.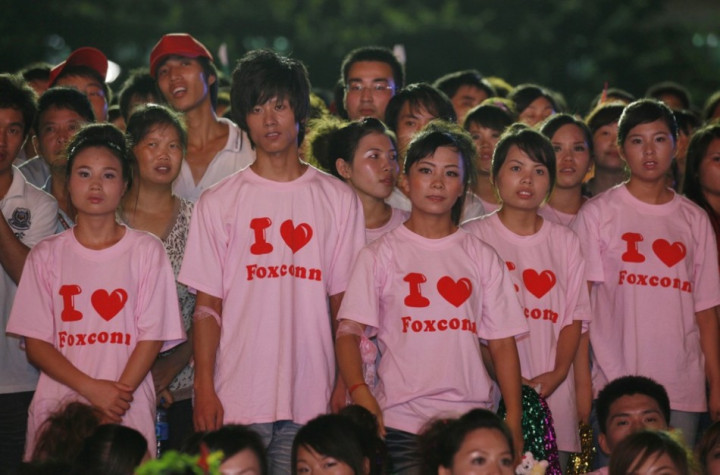 The Taiwan-based company admitted in a statement that some students who took part in its summer internship were below the Chinese legal minimum working age of 16, and that the children were employed at its factory in the city of Yantai in eastern China.
Foxconn has previously been accused on several occasions of mistreatment of workers who are involved in the production of the iPad and iPhone, along with many other electronic devices for companies such as Microsoft and HP.
The statement said: "We recognise that full responsibility for these violations rests with our company and we have apologised to each of the students for our role in this action.
"Any Foxconn employee found, through our investigation, to be responsible for these violations will have their employment immediately terminated."
Foxconn added: "Our investigation has shown that the interns in question, who ranged in age from 14 to 16, had worked in that campus for approximately three weeks.
"This is not only a violation of China's labour law, it is also a violation of Foxconn policy and immediate steps have been taken to return the interns in question to their educational institutions."
Earlier this month, between 3,000 and 4,000 Foxconn workers walked out stating the company " raised overly strict demands on product quality without providing worker training for the corresponding skills".
In September, the company was forced to temporarily close one of its Chinese factories as 2,000 workers rioted after alleged mistreatment of colleagues.
The hiring of child workers was discovered with the help of an internal investigation after Chinese media reports and a US-based campaign group called China Labor Watch had said about the underage employees.
China Labor Watch said: "China Labor Watch said in a statement: "The under-age interns were mainly sent to Foxconn by schools, but Foxconn did not check the IDs of these young interns.
"The schools involved in this incident should take [some responsibility], but Foxconn is also culpable for not confirming the ages of their workers.
"China Labor Watch calls on the Chinese government to improve the current intern system of Chinese schools."