Foxy Knoxy, Press events and the Abominable Snowman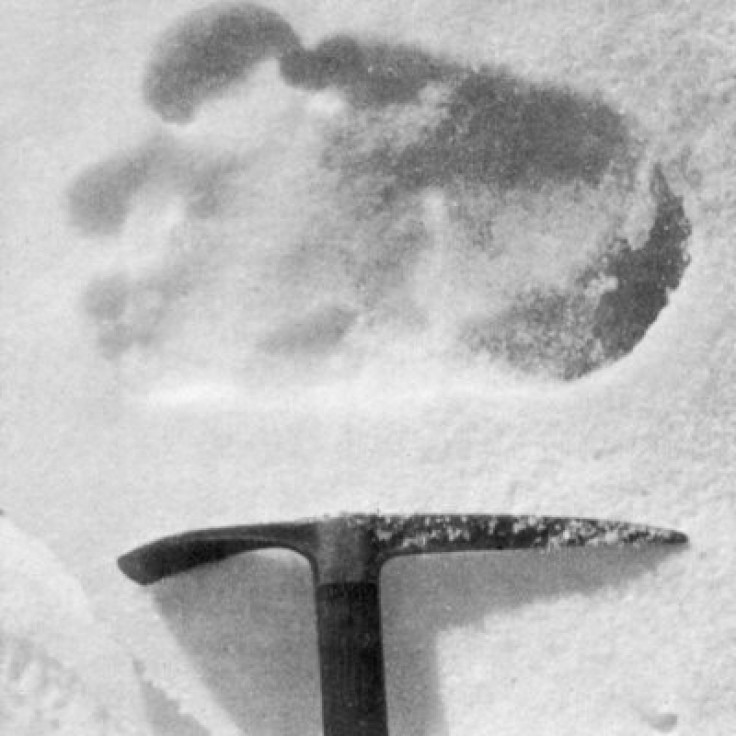 alleged Yeti footprint
art.com
It certainly has been an interesting week for those of us working on the technology desk, it's flown by.
Anyway, first item to bring up is an interesting story I found on Fox News. It - in a strictly serious fashion - reported on how scientists from across the globe were going to find a yeti. Yes, a yeti.
Researchers have decided that enough evidence has been gathered and enough sightings have been reported to warrant a full investigation into finding the beast. Evidence includes 'basic twig huts' and 'twisted branches'.
Scientists have predicted at least several dozen of these beasts exist in the wild. How can a mythical creature go from being just that, to be put on the 'endangered species list' overnight?
They then go on to quote a Mr Igor Burtsev, who essentially said the yeti could be among the last remaining Neanderthals that escaped the wrath of homosapien by hiding in wooded areas. REALLY?
I have to leave it there as I don't think such a ridiculous story - and waste of money - should get too much air time.
A favourite TV personality of mine, Matthew Wright came under scrutiny this week due to the infamous 'Foxy Knoxy: Would ya?" incident, shown Tuesday morning. I've always liked Wright, I used to think he should have two votes, but this really is a kick in the teeth for me.
I can't even begin to understand how Wright could think that asking the audience whether they would take her back to their bedroom, was an OK thing to discuss? Bizarre.
I am happy about one thing that happened this week. The press event we went to on Wednesday was amazing. Thank you Microsoft for your hospitality and letting us play pre-release games, it was super fun. So there I am trying out Kinect: Star Wars, it's fun but I wish there was more to try, we only got a short 'Jedi training' sequence which you can see being played here.
Free food and testing games makes for a great day in my book, so once again, thank you Microsoft, your staff were a delight.
© Copyright IBTimes 2023. All rights reserved.