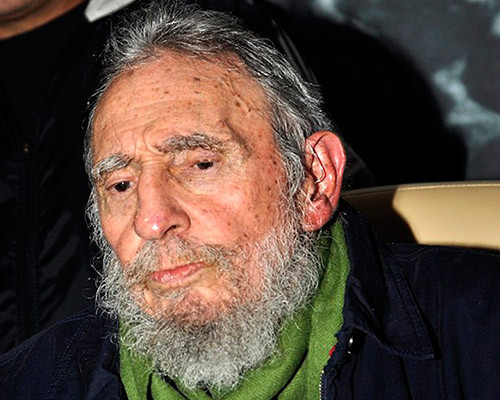 Former Cuba president Fidel Castro has appeared at the opening of a Havana art studio, according to the Cuban media.
It is the first time Castro has been seen in public since the National Assembly meeting in February 2013.
According to the Communist Party newspaper Granma, the 87-year-old attended the opening of an art studio in Havana. The gallery is run Cuban artist Alexis Leyva.
Castro led Cuba for nearly half a century before falling gravely ill in July 2006, when he deligated power to his brother Raul. He officially became president in January 2008.
Recently, speculations over Castro's health arose due to his silence over the death of Nelson Mandela.
Mandela recognised the debilitation of South Africa's government was partially credited to Cuba's military support to Angola in the 1970s and 1980s.