Great Britain's Fran Halsall qualified second fastest for the 50m freestyle final as she attempts to resurrect her Olympic campaign.
Halsall finished sixth in the 100m freestyle final and failed to reach the 100m butterfly final, while as part of the women's 4x100m relay team, finished fifth in Saturday's final.
But the 22 year has attempted to make up for her disappointing regatta in London, reaching this evening's semi-final in comfortable style.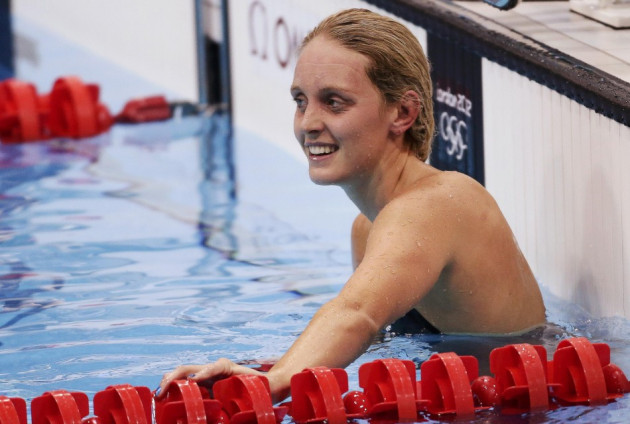 "Hopefully I will get a better start tonight," Halsall said. "That's my fastest morning swim I've ever done. I've only ever gone faster in the trials here, if I get down to that I will be really happy.
"It's going to be close but no worries; it's going to be good. I'm excited."
Lithuanian 100m breaststroke gold medallist Ruta Meilutyte qualified fastest ahead of the semi-final, looking to add to her historic victory earlier this week.
In the men's 1500 freestyle, there were contrasting fortunes for David Davies and Dan Fogg.
The Beijing silver medallist Davies failed to make an impression in heat three, finishing seventh with 15:14:77 to miss out on Saturday's final, with the 27 year old hinting towards potential retirement.
"I think that is probably is my last race," Davies said.
"I would have liked to have gone out on a better note but swimming in your home country, having been in three Olympics, won two medals, a Commonwealth Games I would have taken it if you told me when I was a little 12-year-old boy starting out."
There was better news for Dan Fogg in heat two, where a second place finish saw him qualify for the final, where he's hoping to take inspiration for silver medallist Michael Jamieson
"I am really happy to do that in the morning," Fogg said. "Being the first ones out we had to set a marker down. We will see what the others do.
"It is really hard having to wait all week but It is inspiring to see others, seeing Michael [Jamieson] win silver, it has given me so much energy that I didn't think I had."