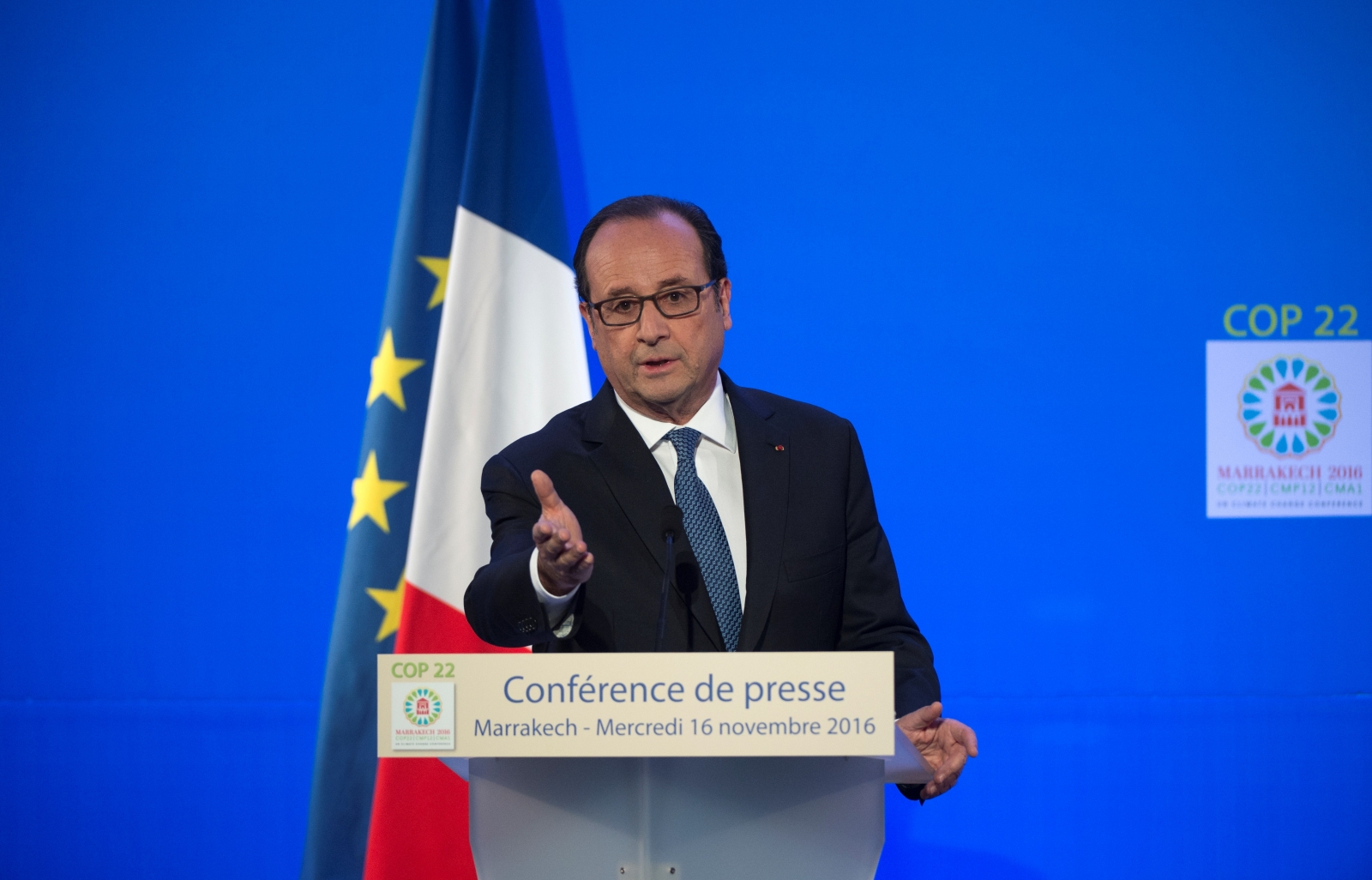 Speaking at the annual UN World Climate Change Conference (COP22) on Tuesday (15 November 2016), French President Francois Hollande announced that France plans to phase out coal-power plants by 2023. "We need carbon-neutrality by 2050," Hollande said at the conference currently being held in Marrakech, Morocco.
Hollande also reportedly praised the work of outgoing US President Barack Obama, commenting that the COP21 Paris Agreement is "irreversible" – a possible remark at incoming US president Donald Trump who has previously said he would revoke America's participation in the treaty.
The UK has made similar plans to stop deriving energy from coal in the next decade. Home Secretary Amber Rudd, while she was Energy and Climate Change Secretary, said that coal plants would be gone by 2025 – in favour of natural gas. Though campaigners said that ditching coal was a good step, the move towards natural gas instead of renewable energy was criticised.
France currently generates around 4% of its power from coal, while around 75% comes from nuclear plants – from which enough power is made for France to export it to neighbouring countries.
Hollande seems to want to show France's commitment to the agreement signed last year in its capital city. After arriving in Marrakech, he tweeted "the only fear justified today is one that stems from the future of the planet".
Hollande has made his disdain for president-elect Trump openly known, saying that his election opened up "a period of uncertainty". Before Trump won the presidency, Hollande remarked that the businessman's excesses made him "want to retch".
Even with the Paris agreement now being ratified by big emitters like the US and China, its hopeful goals might still not be enough to mitigate the greater effects that rising temperatures would have on the world.
A report from the United Nations Environment Program (UNEP) said that more drastic cuts would need to be taken for the Earth's temperature to stay below a 2C-degree rise on pre-industrial levels. "We are moving in the right direction: the Paris Agreement will slow climate change," said head of UNEP Erik Solheim, "But it's still not good enough if we are to stand a chance of avoiding serious climate change."