France has promised to increase housing for refugees and to deport more economic migrants than ever after a mayor based near Dunkirk tweeted a series of shocking photographs of children.
French Prime Minister Edouard Philippe said on Wednesday (12 July) that the country would begin "systematically" deporting illegal economic migrants and cut the time of asylum requests.
This came after the mayor of Grand-Synthe, near the northern port of Dunkirk, Damien Careme, posted photos on Twitter of inhumane conditions being endured by children in an unofficial migrant camp.
According to the Local France the Philippe has announced an "action plan" to tackle the soaring numbers of refugees living in unofficial camp sites that have emerged after the closure of the infamous 'Jungle' camp.
Philippe said they aimed to "guarantee the right to asylum (and) better handle migratory flows."
Human rights organisations on the ground have reported that children have been sleeping on the cold, wet ground surrounded by rubbish in wooded areas in northern France.
The country has been criticised for its treatment of refugees for failing to adequately provide for migrants with interior minister Gerard Collomb describing the situation earlier in July as "unsustainable."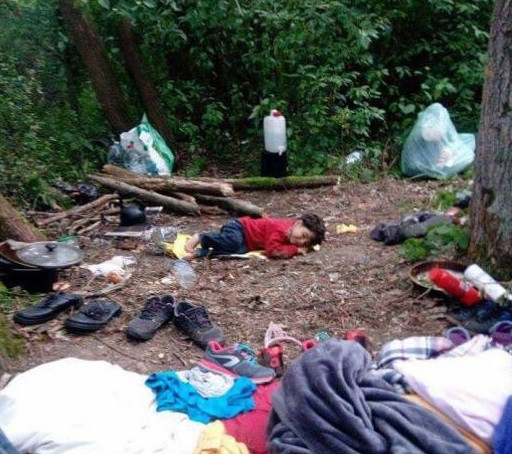 France received 85,000 asylum requests in 2016 with many of the migrants settling in squalid conditions in the camps in the north of the country, aiming to reach the UK, and around Paris.
As part of the new action plan Philippe said the current 80,000 homes and shelters available to migrants would be increased by 12,500 in 2018 and 2019.
He also wants to cut the processing time for asylum applications from 14 months to six whilst a draft law, to be implemented in September, will aim to redefine the legal detention of migrants pending deportation.
"We must make economic migrants understand that it won't be possible to take in all economic migrants," Philippe said.
Also it was stated that France would attempt to integrate refugees better into French society by addressing issues such as language.