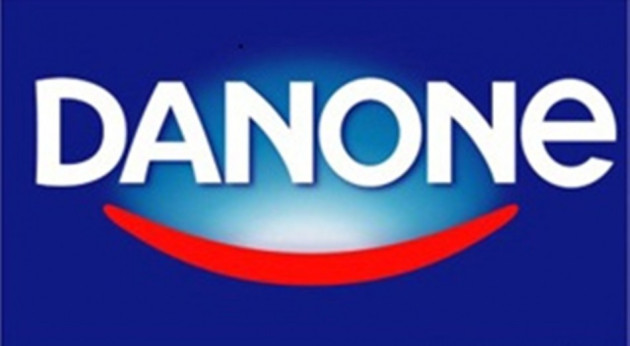 French dairy group Danone's shares dropped in early trading on 16 October after the company warned that recent infant formula recalls across Asia would weigh on its 2013 financial goals.
Shares in the world's biggest yoghurt maker fell nearly 5% to €50.30 in Paris, its lowest in about eight months, after the firm said it was cutting its sales, profitability and free cash flow outlook for 2013.
Poor performance by the baby-nutrition division had forced the company to cut its 2013 targets.
Baby food sales witnessed an 8.6% decline in the July-September quarter, against a 15.2% jump in the first half of 2013, as a false alert issued by New-Zealand based Fonterra triggered recalls of selected infant formula products in eight Asian markets.
The Fonterra false alarm would cost Danone €350m (£296m, $473m) in lost 2013 sales, €280m in lost margin and €300m in lost cash-flow, Danone said in a statement.
For 2013, Danone now expected like-for-like sales growth of between 4.5% and 5%, against an earlier estimate of at least 5% growth.
It expected its full-year operating margin to drop by 80 basis points, against an earlier forecast of a 30-50 points decline. Free cash flow is expected to hover around €1.5bn and €1.6bn, against a previous estimate of €2bn.
Third-quarter like-for-like group sales rose 4.2% to €5.26bn, after expanding 6.5% in the preceding quarter. Strong growth at the dairy and waters divisions helped offset the damage caused by the infant-nutrition division.
"Our Group's third-quarter performance reflects fallout from the Fonterra affair in Asia, but also strong underlying dynamics in the rest of our operations. Our priority is to get back on track for strong and sustainable growth in [Asia] as early as possible in 2014," Chairman and Chief Executive Franck Riboud said in the statement.
"While we expected that Danone would warn before February, we didn't expect it now," Jeff Stent, an analyst at Exane BNP Paribas, told Bloomberg. "But I guess better to get real sooner rather than later."
China Woes
Danone said on 15 October it would appoint new management at its Chinese baby nutrition unit, Dumex, following allegations that Dumex paid doctors to boost infant-formula sales in China.
China's highly competitive milk formula market, worth $12.4bn (£7.7bn, €9.2bn), is expected to double by 2017.
In August, Danone was forced to recall its infant formula products in Asia following the Fonterra contamination scare.
Fonterra, the world's largest exporter of dairy products, had found that an ingredient in some of its products contained a strain of bacteria that can cause botulism, a disease leading to severe food poisoning.
Earlier that month, Danone's Dumex and five other foreign dairy manufacturers were fined by Chinese authorities for fixing the price of infant milk formula, a highly sought after product in China given that consumers do not trust local brands.