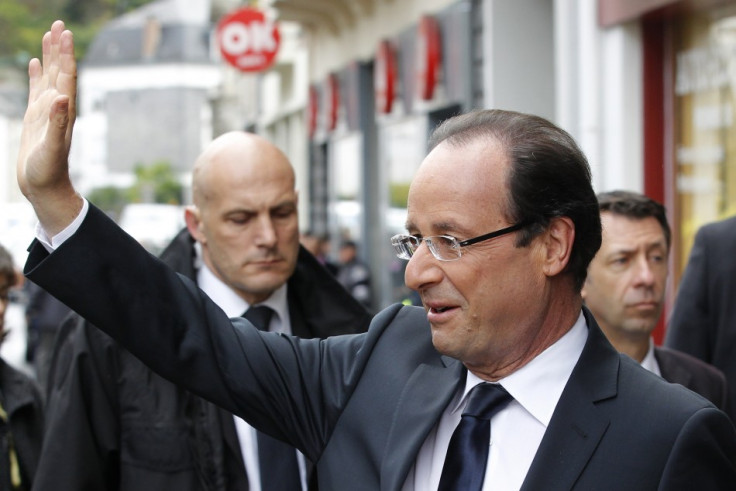 French President Francois Hollande and the left parties have secured a comfortable lead in the voting held on Sunday for the lower house of parliament.
The first round of elections has given the Socialist party an edge to take full control of the French parliament.
According to interior ministry figures quoted by the BBC, the left-wing and green parties secured 46 percent compared to the 34 percent of votes won by the opposition forces.
The voters' turnout was 57 percent, which was comparatively lower than the last election's 63 percent. Run-offs will be held for the seats which failed to secure any majority.
Although Hollande's Socialist party is unlikely to gain a majority by itself, he will most likely to be backed by the left-wing parties.
Martine Aubry of the Socialist party was cautiousl: "But it's not done yet and they have to 'convert the try' on June 17," reported Euronews.
The party needs 289 seats out of the total 577 for an absolute majority. If the Socialists secure an absolute majority, this will be the first time in recent history for the party to have control of both houses.
Predictions by various agencies suggest the leftists are expected to secure between 300 and 366 seats, which could rewrite the political landscape of France over the next five years.
The Conservatives and their allies have been holding 346 seats for the past five years. Conservative president Nicolas Sarkozy was also defeated in the presidential elections last month.
However, one of the turning points in Sunday's elections was the defeat of Jean-Luc Melenchon of the Front de Gauche. He was knocked out by the Front National leader Marine Le Pen in the first round.
"It is normal to be disappointed, but we must not be defeated," the BBC quoted Melenchon as saying.