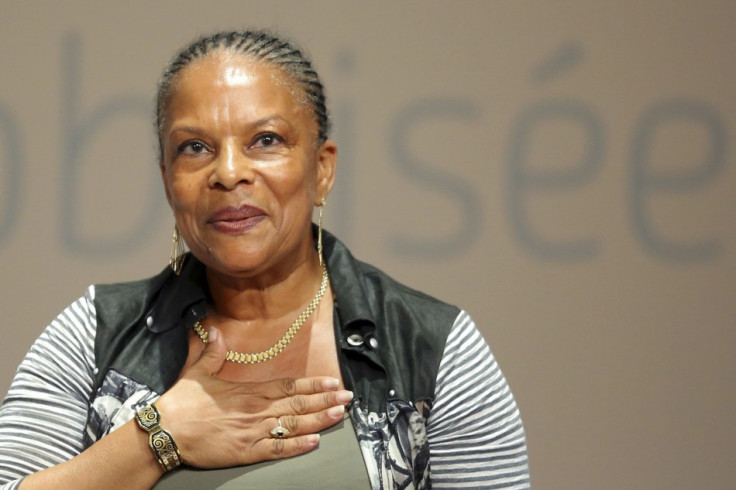 France's far-right Front National (FN) party has suspended a mayoral candidate after she compared Justice Minister Christiane Taubira to a monkey.
Steeve Briois, secretary general of the FN, also announced that Anne-Sophie Leclere, representative in the Ardennes city of Rethel, will be called before the disciplinary bodies of the party.
The decision comes after France 2 channel aired footage on its Envoyé spécial" (Special correspondent) show about the 33-year-old shopkeeper in the city, which has only 7,500 inhabitants.
The reporter asked Leclere about a split picture she posted on her Facebook page that shows Taubira on one side and a monkey on the others, with a caption that read: "18 months" and "now".
The FN candidate said that the picture "has nothing to do with racism".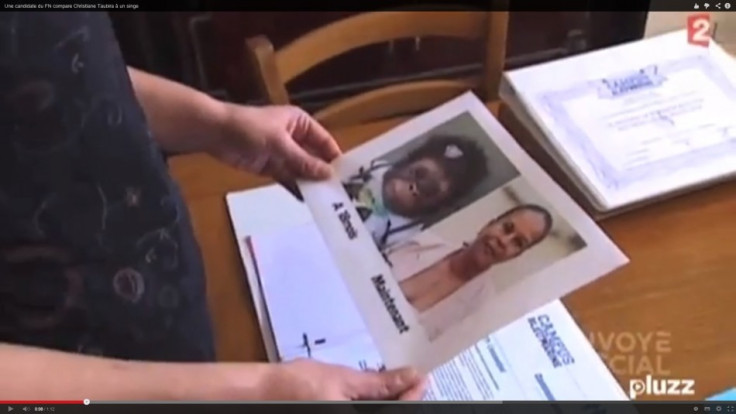 "The monkey in the picture remains an animal, the Black [woman] is a human being. I have friends who are Black and that's not a reason to tell them that they are monkeys," she said.
She added that the comparison was "to liken her to a wild being" but "not in relation to racism, Black or grey".
"Ultimately, I prefer to see her on a tree among the branches than in the government," Leclere claimed.
Although the woman refused to take the picture off Facebook, the photomontage has since been taken down.
Christiane Taubira, 61, was born in Cayenne, the capital of racially divided French Guiana, a former French colony. She left to study economics and sociology in Paris, where she took up the cause of Guianese independence from France. She won seats in French and European Parliaments in the 1990s and ran for the French presidency in 2002.
After been nominated Minister of Justice, she campaigned for the same-sex marriage bill, which was promised by president Francois Hollande. For this reason, she was subjected to a brutal smear campaign by the opposition and the far-right.
The racist epitaphs against her echo the xenophobic slurs against Italy's first black minister, Cecile Kyenge, who is of mixed Italian and Congolese origin.
An Italian local councillor, Dolores Valandro of the Northern League, triggered an outcry after she called for Kyenge to be raped.