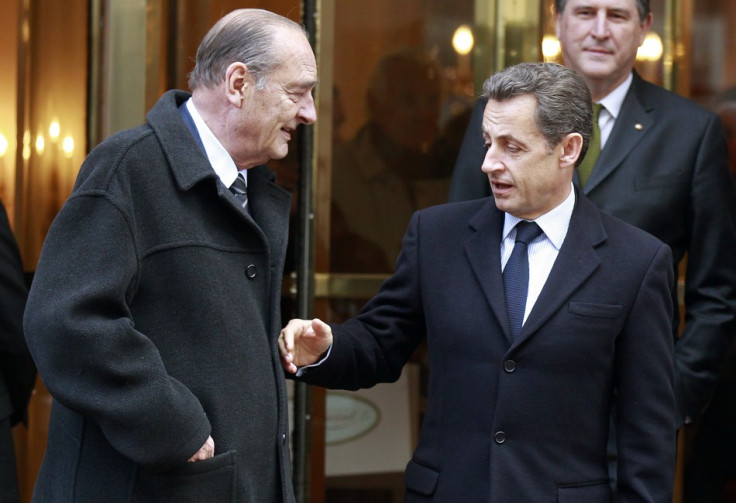 Jacques Chirac, was absent from court as his corruption trial opened Monday as he "no longer has the full capacity to participate in court proceedings", according to a statement released on Saturday by his lawyers, who have asked the former French president be allowed to skip court appearances.
After Mubarak's trial being delayed due to the former Egyptian leader's ailing health, Jacques Chirac's legal team insist the politician is unable to attend the hearings due to poor health.
According to reports from the French Press, Chirac had been diagnosed with a condition affecting memory, sometimes linked to Alzheimer's disease, which is called anosognosia, and is defined as "being unaware of the disabilities one has".
A lengthy medical report was sent to the court last week; a reputed French Doctor explained Chirac, 78, has a neurological disorder which made it impossible for him to answer questions or to brief his lawyers, noting the former French President is in "a vulnerable condition that will not allow him to answer questions about his past".
Chirac is accused of misusing just over €2m in Parisian taxpayers' money in the 1980s and 1990s to fund his political party, and help provide for his friends, including Charles de Gaulle's grandson.
Also, it is claimed that 28 people, who had nothing to do with the city of Paris were also reportedly put on the town-hall's payroll.
Following the report, Judge Dominique Pauthe must decide today whether the charges against Chirac, who denies all the charges, should be adjourned indefinitely, but Chirac's lawyer insisted he did not ask for the trial to be abandoned. He was leaving the decision to Judge Pauthe.
The new revelations about the former president came after the public prosecution service, which was allegedly under pressure from President Nicolas Sarkozy, had concluded last year that Chirac had no case to answer.
The charges were however pursued after two investigating magistrates persisted and anti-corruption campaigners have warned that Chirac used public money to illegally finance his party in numerous other instances.
After being delayed for 14 years, many in France expect the trial to take place, with or without Chirac, but it seems unlikely, the former French president will be forced to attend the hearings on a stretcher, Mubarak-style.