'EU Will Collapse like Soviet Union' says France's Marine Le Pen Planning European Far-Right Alliance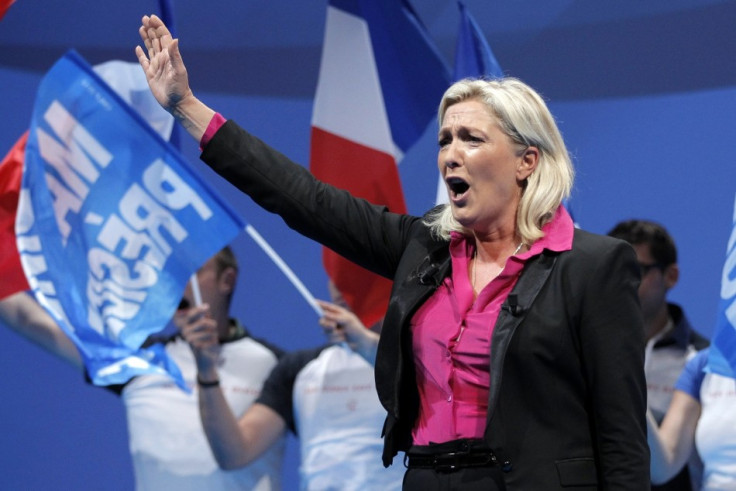 France's far-right and anti-European leader Marine le Pen said the European Union will collapse the same way the Soviet Union did two decades ago to make way for separate and prosperous independent nations.
Le Pen's comments come as she tries to strike a pan-European alliance with other Eurosceptic parties across the continent to rock the upcoming EU parliamentary elections.
"The European Union, like the Soviet Union, is beyond repair," the 45-year-old told RFI radio. "It will collapse as the Soviet Union collapsed."
Le Pen argued that the disintegration of the European structure and cooperation will help re-launch EU countries on the world stage.
"The collapse of the Soviet Union doesn't mean that the countries that made up the Soviet Union are dead," Le Pen said.
"They are living again. That's what I'm proposing to Europe. To live again. To develop again.
"To return to prosperity and security in a context of cooperation between nations that are free to cooperate on a project or not cooperate if they think it's not in the interest of their peoples."
Support for Le Pen's populist National Front (FN) party, which advocates tighter immigration policies and economic protectionism, surged recently.
Earlier this month, the FN took the lead in an opinion poll for the first time since Le Pen's father Jean-Marie founded the party in 1973, scoring 24% of preferences.
"[French people] have understood that we need borders. They've understood that we need intelligent protectionism," Le Pen said.
"They've understood that we can't leave our borders open to welcome Roma from all Europe."
She described the EU as an "anomaly" that should be discarded.
"I want to bring Europe back to being a union of sovereign nations," she said. "No place in the world is as open as Europe."
Earlier Le Pen reached out to other nationalist European parties to form a joint anti-euro, anti-immigration movement ahead of the May 2014 European Parliament elections.
Her offer was taken up by Geert Wilders of the xenophobe Freedom Party (PVV) in the Netherlands.
"She is a charismatic politician," Wilders said. "Parties like the National Front and the PVV could make the europhile elite sing a different tune.
"We want to do whatever we can to turn the forthcoming European elections into a Europe-wide electoral landslide against Brussels," he said.
Other Eurosceptic parties, including British UKIP and Sweden's Eurosceptic Democratic Party, were colder to the plan.
"I am sure that a new Eurosceptic group of parties comprising Marine Le Pen and Gert Wilders will happen. But UKIP will not be part of it," UKIP leader Nigel Farage told The Times.
"As a strictly non-racist and Libertarian party, UKIP will be ploughing our own furrow in Europe with other parties with which we are happy to do business and make a principled stand against the EU's political union."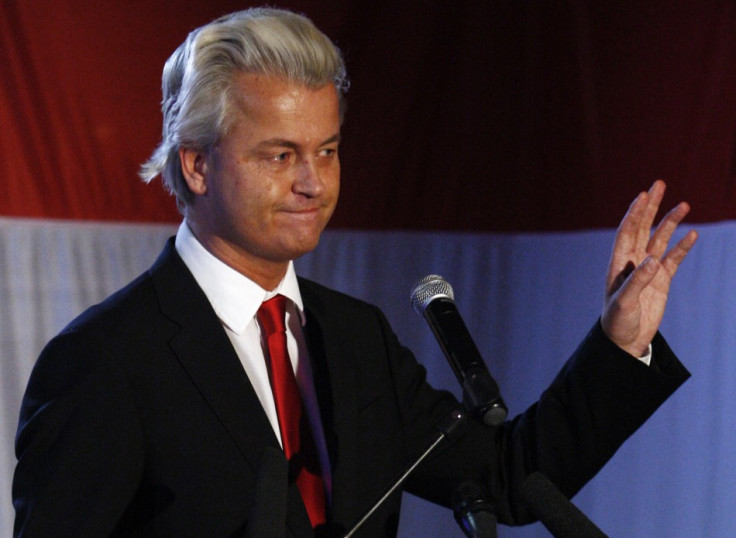 © Copyright IBTimes 2023. All rights reserved.