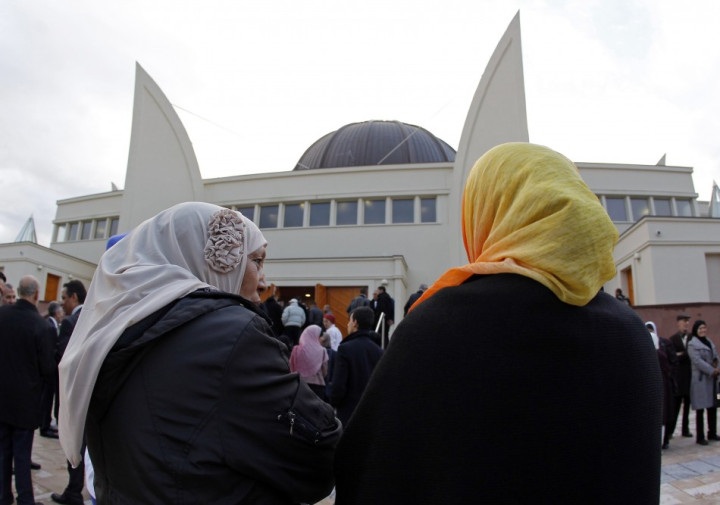 The socialist government in France has vowed to expel radical Islamists who try to fish in troubled waters from the country.
At a time when the western world has been roiled by protests against the Innocence of Muslims film, the French government has warned those who do not abide by French laws and values will be deported.
Inaugurating the country's biggest Mosque which can host up to 1,500 people, French Interior Minister Manuel Valls made it clear that the whole community should cooperate in keeping extremist forces at bay.
He said the government would not "hesitate to expel those who claim to follow Islam and represent a serious threat to public order and, as foreigners in our country, do not respect our laws and values".
Valls asserted in his speech at the Strasbourg Grand Mosque that Islam has its own place in the European nation. He also praised the calm of French Muslims over the Mohammad cartoons in a magazine, compared to other parts of the world which witnessed violence over the anti-Islam film.
Addressing a large and mixed group of people ranging from Catholic, Protestant, and Jewish communities, he said recent incidents have been threatening to destroy the fragile relationship between the state and Muslims in the country.
"France's Muslims can congratulate themselves on the singular model that they are building," Valls said. Of course it remains fragile, not every problem has been solved or overcome. If all religions have their share of fundamentalists, it is in Islam that this raises fears. It was on French soil and with a French passport that Mohammed Merah killed in the name of Islam."
Merah, an alleged Islamic assailant, killed seven people including three Jewish children which shook the country in March 2012.
The previous government headed by Nicolas Sarkozy banned the public wearing of full veils angering a lot of Muslims in the country.