France Nuclear Power Station: Two injured in Steam Blast Incident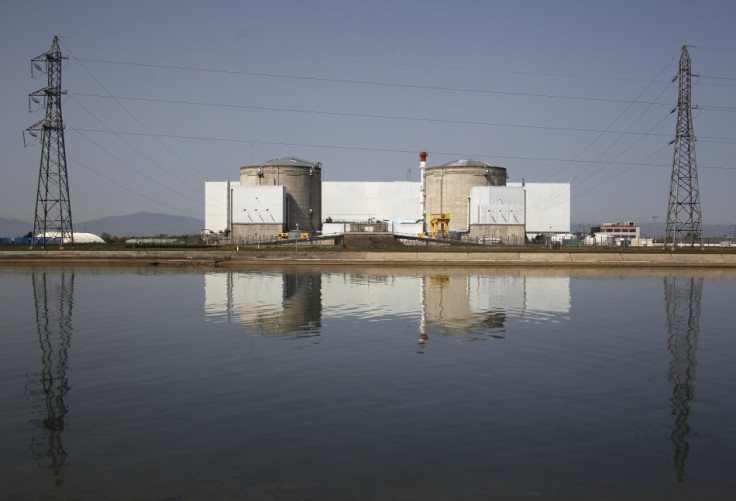 Two people have been injured and 50 firefighters deployed following a blast of escaping steam at a French nuclear power station.
Fire alarms were triggered by the blast at the Fessenheim power station in eastern France, but authorities have since confirmed that no actual fire was involved in the incident.
"It was not a fire, there was an outlet of oxygenated steam," a spokesman for the local prefecture told power supplier EDF.
The supplier revealed that two workers suffered hand burns from the burst of oxygenated water, and immediately received medical assistance.
"The incident was caused by an error which occurred during a maintenance operation. It caused a release of steam, not a fire, so that it was not necessary to stop the station's operations. Two maintenance workers had their hands burned. There has been no leak of nuclear radiation," EDF told Le Monde.
The "oxygenated steam" was produced as hydrogen peroxide reacted with water in a reservoir, local officials said.
Fessenheim is the oldest power station in France and is to be closed in 2017, according to a promise made by President Francois Hollande during the presidential campaign.
Located on the River Rhine, close to France's borders with Germany and Switzerland, the nuclear power station was first opened in 1977.
Anti-nuclear activists have been campaigning for its closure, as the station is believed to be dangerous due to its location, which exposes it to flooding and seismic activity.
Three anti-nuclear associations visited the Ministry of Ecology to discuss Fessenheim's future just days before the blast occurred.
"The incident is a reminder to everybody who believed that nuclear power did not carry any security problem that there is always a danger," said François de Rugy, co-president of the ecologist group at the French parliament.
© Copyright IBTimes 2023. All rights reserved.