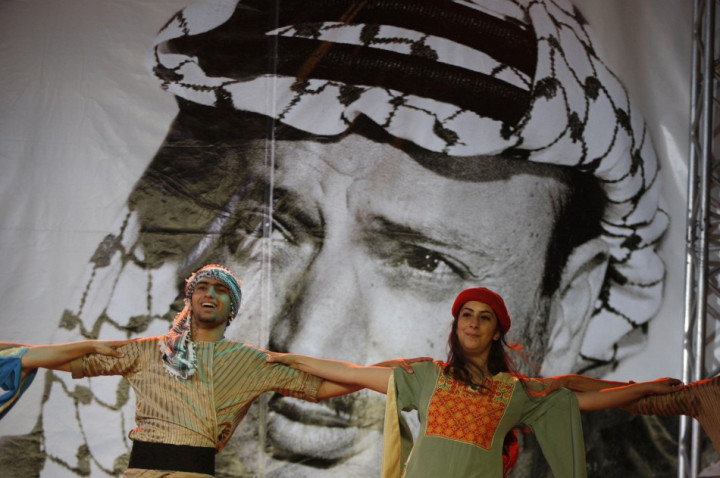 The French government has agreed to open an inquiry into the death of Yasser Arafat, eight years on from the death of the former Palestinian leader.
Arafat, a recipient of the Nobel Peace Prize, died in a French military hospital after being flown from his besieged headquarters in Ramallah. He was 75 years old when he died.
At the time, Arafat's passing was attributed to a massive stroke. However, his widow, Suha, and daughter Zawra have consistently claimed that he was poisoned.
The two women filed a murder lawsuit on 31 July in the Parisien commune of Nanterre, after an investigation by the Al-Jazeera TV channel revealed that Arafat may have been killed from radioactive polonium.
The Institut de Radiophysique in Lausanne, Switzerland, found high levels of the radioactive element polonium-210 on Arafat's clothing. The substance was used to kill former Russian spy Alexander Litvinenko in London in 2006.
However, the Institut said the symptoms described in Arafat's medical reports were not consistent with poisoning from polonium. It also claimed it would help investigate the unexplained death of Arafat only if it receives guarantees of freedom from political pressure.
"We have been invited by the Palestinian National Authority and we are currently studying the most appropriate way of responding to this request," Darcy Christen, a spokesman for the institute, told Reuters.
"Meanwhile, our main concern is to guarantee the independence, the credibility and the transparency of any involvement that we may have."
Israeli Foreign Ministry spokesman Yigal Palmor said he hoped the French inquiry would reveal more on the circumstances of Arafat's death.
"This does not pertain to us. The complaint lodged by Suha Arafat with the French police does not address Israel or anyone in particular," he said.
"If the French justice system has decided to open an investigation, we hope that it will shed light on this matter."
The Palestinian authority welcomed the move. "We hope the French investigation will satisfy our desire for truth, and that there will be a serious investigation to reveal the whole truth, in addition to an international investigation to identify all the parties involved in Arafat's martyrdom," Palestinian official Saeb Erakat told AFP in Ramallah.
Pierre-Olivier Sur, a lawyer for Arafat's widow and daughter, said they were "happy" with the decision but would not comment further "so as to leave the judges to lead all investigations necessary to find the truth".
Yasser Arafat's Corpse to be Dug up for Radioactive Poison Tests [VIDEO]