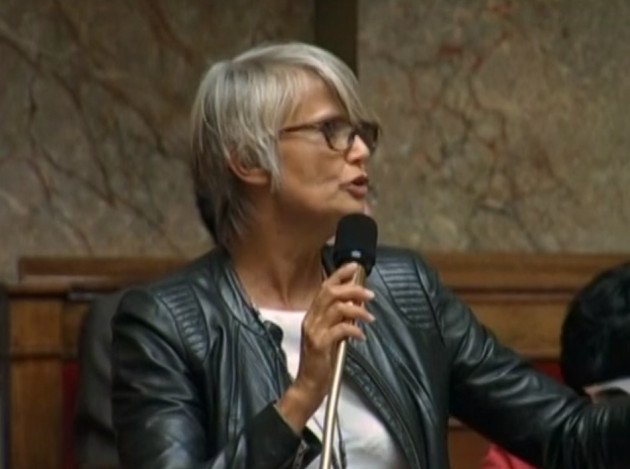 French MP Véronique Massonneau was forced to interrupt her address to the National Assembly in Paris after a conservative rival began to cluck like a hen during her speech.
Turning to Philippe Le Ray, a conservative MP with Nicholas Sarkozy's UMP party, Massoneau an MP with France's green party Europe Ecology - The Greens (EELV), snapped: "That's enough. Stop that, I'm not a hen!"
However, as Massonneau resumed her speech on planned pension reform the heckling resumed, prompting Claude Bartolone, the president of the National Assembly, to step in.
"There are things in this House that I will never accept. That an MP attempts to turn into a bird while another MP is speaking is not acceptable," Bartolone said.
"I understand that both sides have ideas to defend but that you transform [this House] in a playground, no."
The incident has caused outrage across the country and led to accusations of sexism in the country's top seat of politics with calls for Le Ray to be officially reprimanded.
A video of the incident has been posted online but noises made by Le Ray are not audible.
"He cackled and he cooed" Massonneau later told ITele television accusing Le Ray of being a sexist. "I think he was drunk."
"This kind of sexism is degrading to the Republic and can't be left unpunished," tweeted Pascal Canafin, the deputy minister for development under the minister of foreign affairs.
Bartolone has called an extraordinary meeting of party whips in the National Assembly to discuss the incident.