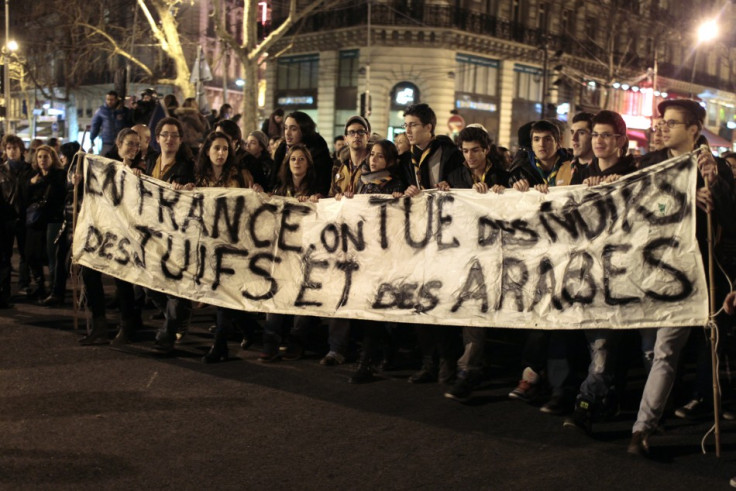 A massive manhunt is under way in southern France after three children and a teacher were shot dead in a Jewish school by an unidentified assailant.
French investigators suspect the same man was behind the Ozar Hatorah school attack and two other shooting incidents over the past 10 days in Toulouse and nearby Montauban, in which three soldiers were killed.
The killer is believed to have used the same stolen 500cc Yamaha scooter and the same gun in all the three attacks.
He switched to a .45 calibre weapon after his 9mm gun got jammed at the school shooting, the BBC reported. According to the police, a .45 was used in the killing of three soldiers, who were all of North African descent.
The inquiry is focusing on two main lines - whether the killer had Islamic or far-right connections. Investigators are also looking at the possibility of a terrorist angle.
Mourners filled the streets of Paris after the school killings in memory of the victims. All schools in France were obbserving a minute's silence.
President Nicolas Sarkozy described the incident as a national tragedy and said the National Guard would be posted outside all faith-based schools and religious-minority buildings in the southwest France region.
He also ordered raising the terror alert in area to the highest level.
Ozar Hatorah Jewish School Bloodbath: The Aftermath [SLIDESHOW]